They just haven't been able to get any of it.
The city of 6,200 people is about 40 miles inland from the Bering Sea in far western Alaska, and the closest fast food other than a Subway sandwich shop is in Anchorage, 400 miles and a $500 round-trip plane ticket away.
So they were elated to learn that Taco Bell was soon going to open a restaurant.
The joy, however, turned into disappointment. The fliers announcing the chain's arrival were a hoax -- the result, police say, of a feud between two residents.
But all was not lost.
Taco Bell executives learned of the mix-up and arranged an enormous feast for Sunday. They plan to fly enough ingredients in from Anchorage to make 10,000 tacos.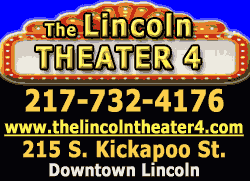 "It'll be a big event for our community," Mayor Joe Klejka said.
Taco Bell will offer its fare for free. There will be 950 pounds of seasoned beef, 300 pounds of lettuce, 150 pounds of cheddar cheese, 500 pounds of reduced fat sour cream and 300 pounds of tomatoes.
The chain is accustomed to feeding large groups of people in far-flung places.
"If we can feed people in Afghanistan and Iraq, we can feed people in Bethel," company CEO Greg Creed said, declining to discuss the cost of the feast.
The community-wide event comes at the right time.
Since it is the start of the Fourth of July holiday, the population is expected to rise, up to 10,000, as people from outlying villages arrive for the week.