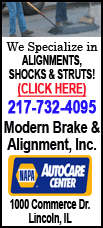 Today's highlight in history:
On June 29, 1972, the U.S. Supreme Court, in Furman v. Georgia, Jackson v. Georgia and Branch v. Texas, struck down a trio of death sentences, saying the way they had been imposed constituted cruel and unusual punishment. (The ruling prompted states to effectively impose a moratorium on executions until their capital punishment laws could be revised.)
On this date:
In 1613, the original Globe Theatre in London was destroyed by a fire.
In 1767, Britain approved the Townshend Revenue Act, which imposed import duties on glass, paint, oil, lead, paper and tea shipped to the American colonies. (Colonists bitterly protested, prompting Parliament to repeal the duties -- except for tea.)
In 1911, the Maryknoll Fathers and Brothers had its beginnings as Pope Pius X gave his blessing for the formation of The Catholic Foreign Mission Society of America.
In 1927, the first trans-Pacific airplane flight was completed as Lt. Lester J. Maitland and Lt. Albert F. Hegenberger arrived at Wheeler Field in Hawaii aboard the Bird of Paradise, an Atlantic-Fokker C-2, after flying 2,400 miles from Oakland, Calif., in 25 hours, 50 minutes.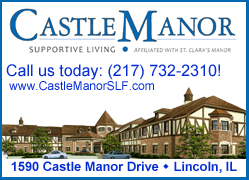 In 1941, Polish statesman, pianist and composer Ignacy Jan Paderewski (een-YAHS' yahn pah-dayr-EF'-skee) died in New York at age 80.
In 1954, the Atomic Energy Commission voted against reinstating Dr. J. Robert Oppenheimer's access to classified information.
In 1956, actress Marilyn Monroe married playwright Arthur Miller in a civil ceremony in White Plains, N.Y. (the marriage lasted 4 1/2 years).
In 1966, the United States bombed fuel storage facilities near the North Vietnamese cities of Hanoi and Haiphong (HY'-fahng).
In 1967, Jerusalem was re-unified as Israel removed barricades separating the Old City from the Israeli sector.
In 1970, the United States ended a two-month military offensive into Cambodia.
In 1988, the U.S. Supreme Court, in Morrison v. Olson, upheld the independent counsel law in a 7-1 decision (the sole dissenter was Justice Antonin Scalia).
In 1992, the remains of Polish statesman Ignacy Jan Paderewski (een-YAHS' yahn pah-dayr-EF'-skee), interred for five decades in the United States, were returned to his homeland in keeping with his wish to be buried only in a free Poland.