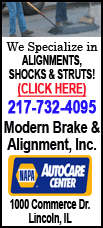 Today's highlight in history:
On June 30, 1912, Canada's deadliest tornado on record occurred as a late-afternoon cyclone struck Regina, the provincial capital of Saskatchewan, killing 28 people and destroying or damaging 500 buildings.
On this date:
In 1859, French acrobat Charles Blondin (blahn-DAN') walked back and forth on a tightrope above the gorge of Niagara Falls as thousands of spectators watched.
In 1860, the famous Oxford University Museum debate on Darwin's theory of evolution took place as Anglican Bishop Samuel Wilberforce led his side in denouncing the concept, while biologist T.H. Huxley defended it.
In 1908, the Tunguska Event took place in Russia as an asteroid exploded above Siberia, leaving 800 square miles of scorched or blown-down trees.
In 1921, President Warren G. Harding nominated former President William Howard Taft to be chief justice of the United States, succeeding the late Edward Douglass White.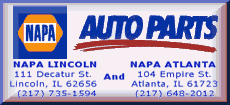 In 1934, Adolf Hitler carried out his "blood purge" of political and military rivals in Germany in what came to be known as "The Night of the Long Knives."
In 1936, the epic Civil War novel "Gone with the Wind" by Margaret Mitchell was first published by The Macmillan Co. in New York.
In 1952, "The Guiding Light," a popular radio program, began a 57-year television run on CBS.
In 1958, the U.S. Senate passed the Alaska statehood bill by a vote of 64-20.
In 1963, Pope Paul VI was crowned the 262nd head of the Roman Catholic Church.
In 1972, for the first time, a leap-second was added to Coordinated Universal Time to account for the slowing rotation of the Earth.
In 1982, the proposed Equal Rights Amendment to the U.S. Constitution expired, having failed to receive the required number of ratifications for its adoption, despite having its seven-year deadline extended by three years.
In 1985, 39 American hostages from a hijacked TWA jetliner were freed in Beirut after being held 17 days.