In a memo sent by the commissioner Friday and obtained by The Associated Press, Goodell said no single team has any "presumptive right" to play in Los Angeles and that only the league as a whole can make a decision on relocation. The league is satisfied with its current 32-team setup, although expanding to include one -- or two -- teams in LA is still possible.
Any franchise interested in relocating there for the 2013 season must apply between Jan. 1 and Feb. 15 of that year, and prove it has exhausted all attempts to remain in its current location. No plans are yet in place if no teams apply for 2013.
If a team applies to relocate, it should not expect a league-wide vote on the application before the NFL's annual meetings in late March.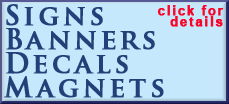 Goodell emphasized that any new stadium must be capable of hosting two franchises. Two groups currently are competing to develop a stadium complex, one downtown and one in City of Industry.
"Given that simultaneous league-wide investment in two stadiums in the same community is unlikely," Goodell wrote, "we believe that the best approach will be a single site where an iconic facility could credibly both host two teams and provide ancillary entertainment and development opportunities."
Los Angeles has not had an NFL team since the Rams moved to St. Louis and the Raiders went back to Oakland in 1995.
The Los Angeles Times first reported details of the memo.