He was short of the 14th green Friday at the AT&T National, 100 feet from the hole just beyond a steep ridge. His caddie told Mahan if he didn't hit the cup on the way to the hole, it might get a slope on the other side and come back toward the hole. Mahan wanted to chip with just enough pace to get over the ridge and to the hole.
"I hit it a little thin," he said.
It raced beyond the hole, made a U-turn at the back of the green and nearly went in, settling 2 feet away for an easy par. It wasn't quite the way he drew it up.
"I expected to hit it a little bit cleaner off the club face," Mahan said. "But that's how you shoot 65 -- get good breaks like that."
That really was the only break Mahan received over two superb days on a demanding course like Congressional. The rest has been pure ball-striking, which has carried Mahan to two wins already this year on the PGA Tour and has him on track for another.
He wound up with a 6-under 65 in the stifling heat -- with more hot weather on the way -- that not only matched the best score of the day, it gave him a two-shot lead going into the weekend at the AT&T National.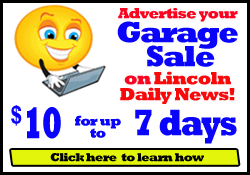 Tiger Woods stayed in the game with a 68 in the morning, when it was still so hot that towels were used to wipe sweaty faces more than to clean clubs. He talked about the value of staying fit and strong to survive days like this. He was five shots behind.
Mahan missed only two fairways and three greens. He has countered only three bogeys with 10 birdies, and he still doesn't know how so many good putts in his opening round stayed out of the hole.
It was such a clinic that despite temperatures topping 100 and a course that feels like a U.S. Open, Mahan made it look easy.
He even used the word "fun" before catching himself.
"I really enjoy playing here," he said. "This is a fun ... this is a great test. I feel like it's not unfair. I think it gives you birdie opportunities. You just have to take advantage."
That he did, reaching 7-under 135, with a game that swing coach Sean Foley recognized Thursday by saying Mahan is "like a laser show right now."
Robert Garrigus had his sixth straight sub-par round at Congressional -- that includes last year at the U.S. Open when he became a footnote in history as only the fourth American to break par all rounds of a U.S. Open -- with a 67 and was two shots behind, along with Jimmy Walker and Brendon De Jonge, who each had a 69.
Mahan, though, has set himself apart for two days.
"I hit a lot of good shots," said Mahan, who missed only two fairways and three greens. "I hit so many fairways and greens, I made it easy on myself. This is a pretty punishing golf course if you get off line a little bit. I put myself in some great spots to make putts. And I felt like I played well on the back, when it was getting really hot and you're getting a little bit more tired."
Stewart Cink, who draped a towel over his head waiting his turn to putt on the 14th green, showed signs of a resurgence with a 68 that put him in the group three shots behind, along with Vijay Singh (70), Pat Perez (69) and Rod Pampling (67).