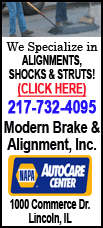 Maholm (5-6) allowed four hits over 8 1-3 innings in his 200th major league start, earning his first win since he tossed seven shutout innings in a 1-0 victory over Atlanta on May 9. The left-hander was 0-4 with a 6.43 ERA in his previous eight outings.
Brian Bixler started the Houston ninth with a base hit and Carlos Lee's one-out double put runners on second and third before Carlos Marmol finished for his sixth save in eight chances.
Marmol plunked Chris Snyder to load the bases with two down, but Chris Johnson lined to third to end the game.
Jordan Schafer and Matt Downs had the only other hits for Houston against Maholm, who struck out six, walked one and hit a batter. Schafer's third-inning single came on a fly ball that fell in front of left fielder Alfonso Soriano, and Matt Downs singled in the eighth.
The start of the game was delayed 55 minutes by rain, but the damp conditions didn't seem to bother the Cubs.
Luis Valbuena hit a two-out solo homer off Bud Norris (5-5) in the second. Steve Clevenger belted a two-run shot in the fourth for his first major league homer, and Soriano connected in the sixth.
All 15 of Soriano's homers have come since May 15.
Norris allowed four runs and seven hits in six innings. He came off the disabled list earlier in the day after being sidelines with a sprained left knee.