On a night when Ryan Lochte and Michael Phelps were focused on getting through semifinal races, Nathan Adrian won the 100 freestyle and Cullen Jones claimed the second spot for London, while Natalie Coughlin barely kept alive her last chance to make it back to the Olympics.
But the men's 200 breast was the real stunner, just as shocking as the women's 100 breast, which was won by Breeja Larson over Rebecca Soni and Jessica Hardy. At least Soni got second place, still good enough for a do-over in the Olympics.
Neither Hansen nor Shanteau were as fortunate.
"My whole body was kind of tingling and I was like, 'I'm feeling it and something is different, this is the time,'" Weltz said. "I was smiling behind the blocks, I wasn't nervous. I felt great going into it."
Clark Burckle claimed the second spot on the Olympic team, another big surprise. Shanteau finished third and Hansen faded to fourth, the two of them forced to settle for only swimming the 100 breast in London after going 1-2 in that event at the trials.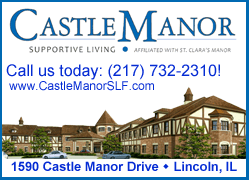 "I think you guys are as surprised as I am," Hansen said. "I can't believe Eric and I are not swimming the 200."
The 25-year-old Weltz moved up on the third lap and surged to the finish to win in 2 minutes, 9.01 seconds. Burckle was next in 2:09.97, edging Shanteau with the touch.
"When I turned at the wall, I saw I wasn't a body length and a half behind, I was like, 'I've only got to make up a maybe a half-body length. I can do this,'" Weltz said. "From then on, it was like a freight train going forward."
Shanteau, who competed in the 200 breast at Beijing after being diagnosed with testicular cancer, considers the longer event his better race and thought the 100 was just a bonus. Now, it's his only Olympic race, which is why he was especially distraught when he looked up at the board and saw that Burckle got him by eight-hundredths of a second.
Shanteau took off his cap and goggles and hung on the lane rope, his head dropping back against the wall he didn't get to quite fast enough.
Hansen finished in 2:10.25.
"I didn't think Weltz had it in him," Hansen said. "He swam like a big-time swimmer."
Hansen got an ugly reminder of his performance at the 2008 trials, when he went in as the 200 favorite and couldn't hold it together on the final lap. He followed with a disappointing performance in Beijing, which led him to retire from the sport in disgust. He returned after a more than two-year layoff and seemed on course for redemption after winning the 100 breast.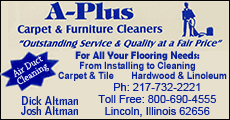 "I'm disappointed by my performance," Hansen said. "The whole time I thought I was right on pace. When I turned it on with 150 to go, I thought, 'Uh oh, been here before.'"
Adrian was a big favorite in the 100 free, and this race went as expected. The 23-year-old native of Washington state led at the flip and never let up on the return lap, winning clearly in 48.10, the fourth-fastest time in the world this year.
"The first 15 meters I said to myself, 'I think can do this, I might have put myself in a good spot,'" Adrian said.
The real battle was for the second individual spot. Jones went out strong, as always, and managed to hold on in an outside lane to touch in 48.46, giving the first African-American ever to win an Olympic swimming gold a chance to add to his collection in London.
Matt Grevers was next (48.55), followed by Ricky Berens (48.80), which assures them of spots in the pool for the 400 free relay. Jimmy Feigen and 2008 Olympic relay star Jason Lezak are also on the team after finishing fifth and sixth. Lezak was fortunate to be in the field at all, putting up the ninth-fastest time in the semifinals but getting in when Lochte scratched.