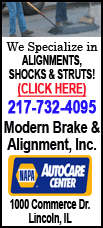 Federer was thinking back, too, but his flashbacks had nothing to do with Rafael Nadal. It was the scenario Federer remembered, though, that ended up repeating itself.
"Having been there so often, down two sets to love, knowing how to handle the situation (was key)," Federer said.
He proved that again, as the six-time Wimbledon champion overcame a two-set hole for the eighth-time, beating Julien Benneteau of France 4-6, 6-7 (3), 6-2, 7-6 (6), 6-1 Friday in the third round. With the comeback, he narrowly avoided following Nadal out of Wimbledon after the Spanish two-time winner was stunned by 100th-ranked Lukas Rosol on Thursday.
Just like he had against 2009 U.S. Open champion Juan Martin del Potro in the French Open quarterfinals 3 1/2 weeks ago, Federer found a way to wrest back the initiative and fight back.
"The thing, when you're down two sets to love, is to stay calm, even though it's hard, because people are freaking out, people are worried for you," Federer said. "You don't have, obviously, many lives left out there. You just try to play tough and focus point for point. Sounds so boring, but it's the right thing to do out there."
Benneteau said he played perhaps the best match of his life, dictating play for much of the first two sets. Even that, though, proved insufficient against the 16-time Grand Slam winner.
"Mentally, he's a rock. He's two sets down and he doesn't show anything. And after that, if your level is a little bit lower -- right here, right now, he takes the opportunity," said Benneteau, whose cramping thighs were massaged by a trainer during two final-set changeovers. "At the beginning of the third set, I was not as good as I was in the first two sets, and in five minutes, it's 4-0."
Like Federer and Nadal, Novak Djokovic fell behind against someone he was expected to beat easily: The Serb ceded the first set, getting broken at love by No. 28 Radek Stepanek, Rosol's Davis Cup teammate for the Czech Republic. But quick as can be, Djokovic turned things around, breaking Stepanek to begin each of the next three sets for a 4-6, 6-2, 6-2, 6-2 victory that moved him closer to a semifinal showdown against Federer.
Once Djokovic had Stepanek's serve-and-volley style measured, the passing winners and shoetop-high returns started flowing. Talking about falling behind in the second set, Stepanek said: "Not a good move from my side, because once you get these top guys going, then it's tough to stop them."
Benneteau might have sounded the same lament. For quite a lengthy stretch, he played positively Rosol-esque tennis: hard serves and stinging groundstrokes directed at lines. No fear.
But Federer found an opening and barged through, saved in particular by this: He won 63 of the 80 points he served over the last three sets.