As Allyson Felix sauntered away from the crowd and toward the safety of a restricted area, she actually broke her vow of silence.
"Feeling good," she said in almost a hushed voice. And then she was off again, escorted by coach Bobby Kersee.
Felix is looking solid on the track even in the midst of controversy, winning her semifinal heat at Olympic trials on Friday.
Same with training partner Jeneba Tarmoh, who moments earlier captured her race convincingly, too.
After the 200 final Saturday, these two sprinters will finally address what everyone is anxious to know: Just how they will break their third-place tie in the 100 and decide who earns the final spot to the London Games in the event.
A runoff? A flip of the coin?
Soon, there will be a choice. Maybe even something as simple as one of them surrendering the spot to the other.
The controversy has overshadowed everything at the trials.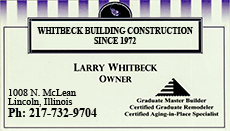 Including this: Some of the biggest names in U.S. sprinting were missing from the starting blocks in the opening round of the men's 200 meters. Justin Gatlin and Tyson Gay were expected to sit out this race after securing spots to London in the 100.
But the absence of Olympic bronze medalist Walter Dix was a bit of a surprise. Dix was hampered by a lingering left hamstring injury that slowed him in the 100, but he thought he might be ready for the 200.
Now, Dix's only option for making it to London will be as a member of the 400 relay team.
Dix tweeted his disappointment Friday at not being able to run and later that he heard he had been nominated for an ESPY Award in the category of best track and field athlete: "It's an honor!!! Thanx for the love and support...very much appreciated."
This was one of the sprinters the Americans were counting on, too, especially after Dix captured bronze in both the 100 and 200 in Beijing.
"We're missing Tyson, Walter and Justin -- that's U.S. best right there," said 34-year-old Doc Patton, who advanced in his heat. "The door is open for anyone in the field right now."
That's one way to look at it. The other is the road to gold may have just gotten a whole lot easier for Jamaican sensation Usain Bolt, the world-record holder who looked so dominant in Beijing and really has no one -- other than perhaps training partner Yohan Blake -- to push him in the 200.
Wallace Spearmon had the fastest 200 time in the prelims, showing he's rounding back into form. Spearmon has been bothered recently by a sore left Achilles tendon.
"It's the first round. You're not supposed to run that hard," Spearmon said. "It was a good run."
In the only finals on Friday, University of Colorado standout Emma Coburn won the steeplechase and Jillian Camarena-Williams captured the shot put crown.