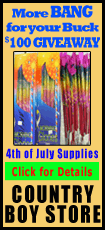 This is one meet, however, where she really, really wants to finish first.
The reigning world champion is halfway to the London Games after breezing through the first night of the Olympic trials Friday. The winner of the two-day trials gets the lone automatic spot on the five-woman team, and Wieber has the lead over Gabby Douglas after turning in the only clean performance of the night.
"It would be a huge honor to take that top spot," Wieber said. "I try not to think about standings, but at the same time, everyone wants that guaranteed spot.
Wieber scored 15.05 or better on every event and finished with 61.7 points. She goes into Sunday night's competition with a 0.3-point lead over Douglas, who had to work out of a hole after making a big error on uneven bars, her first event.
"I do want it very badly but I'm trying not to think about first," Douglas said. "I need to think about polishing up my skills."
She's not the only one.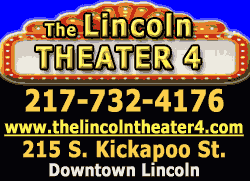 Aly Raisman, normally rock steady, finished a distant third at 60.3 after a big wobble on balance beam and going out of bounds on floor exercise, where she is the reigning world bronze medalist. Kyla Ross landed her vault on her backside. McKayla Maroney fell off both uneven bars and balance beam.
And it was another rough night for reigning Olympic champion Nastia Liukin.
Liukin knows she needs to put up huge scores on uneven bars to have any shot at the team, and has yet to do it. Clearly out of gas near the end of her routine, she stalled on a handstand on the upper bar and, as the crowd groaned, her legs folded over. She managed to stay on, but it cost whatever momentum she had left. She didn't get anywhere near the height she needed for her dismount, plopping onto the mat.
Her score of 14.05 was good enough only for 10th on bars.
"Of course any athlete will tell you when they don't have a great performance, especially when it's at Olympic trials, it's disappointing," Liukin said. "But at the same time you have to come back out there and (show) that you are a fighter and you're not just going to give up."
Wieber is the favorite for the all-around title in London, having won all but one -- yes, one -- all-around competition since 2008. But she has to get there first, and she started piling up the points from the minute she stepped on the floor. She showed big improvements on uneven bars, where she's had some trouble recently. She was so smooth and controlled she appeared to float as she moved between the bars, and there was a breezy confidence to her release move.
She landed her upgraded dismount with such ease it was as if she'd been doing it for years, the only movement coming from coach John Geddert, who hopped across the floor pumping his fists in celebration.
While balance beam tripped up Raisman and Ross, Wieber may as well have been in a parking lot for as easily as she made her tricks look on the 4-inch wide slab that's 4 feet off the ground. She landed one of her aerial skills on one foot, slowly sweeping the other along the side of the beam. Just watching her twisting back somersault is enough to make you dizzy, but she landed it perfectly and moved right onto her next trick.