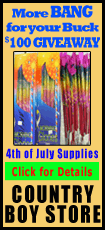 No one had regularly driven the No. 3 car since Dale Earnhardt's death on the track at the 2001 Daytona 500. On a warm night in the Bluegrass state, Dillon routed the field, only to have the car fail its postrace inspection.
Dillon took the lead early and was on top for 192 of the 200 laps to win the NASCAR Nationwide Series race at Kentucky Speedway.
"I love running the 3," Dillon said. "It pressures me every week to give 110 (percent)."
Roughly an hour after the trip to victory lane, the No. 3 failed the inspection for being too low in the rear. NASCAR announced it would issue a ruling early next week.
Reached at the garage, Dillon's crew chief, Danny Stockman, wiped sweat from his forehead as he left a meeting with officials.
"We've had an issue before. We addressed it in a meeting," Stockman said. "It should have been addressed. That's the only comment I've got."
A similar situation took place earlier this season at Iowa where a car also failed a postrace inspection. The crew chief was fined $10,000 and six points were subtracted from the team.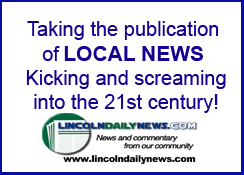 The No. 3, of course, was driven to fame by Earnhardt, who raced for the Richard Childress team. Childress is Dillon's grandfather and also his team owner.
As Dillon was clinching the win, his grandfather said over the radio, "Dale would have been proud of that."
He added, "I couldn't be prouder as a grandfather and a team owner. I know Dale's looking down smiling to see that 3 win tonight."
It was the first Nationwide victory for Dillon, a rookie who captured the Truck Series title a year ago.
"It takes a little off your back when you get that first win," Dillon said with a broad smile while wearing a white cowboy hat with his black -- what else? -- driving suit.
Dillon had asked to drive the No. 3 car, which has made it's only appearances since Earnhardt's death with Dillon behind the wheel in the Truck Series -- and with Dale Earnhardt Jr. in three other races, including a victory at Daytona in the Nationwide event two years ago.
Dillon has marked himself as one of the fastest rising drivers in the sport. Childress was careful in his reply when asked if he might ever back another team in the Sprint Cup -- the big leagues of stock car racing -- in car No. 3.
"I don't plan on running the 3. Dale made that stylized 3 famous," he said. Then, with a grin, he added, "We don't have any intention of running that (stylized 3) in the Cup. That leaves an opening, doesn't it?"
Dillon, a 22-year-old native of Lewisville, N.C., also tentatively took over the series lead with the victory. He came into the night just a point back of leader Elliott Sadler after seven top-five finishes: five fifths and two fourths.