A night after the White Sox rallied to win at Yankee Stadium on Dayan Viciedo's three-run homer in the ninth, they made it a short and sour major league debut for Yankees starter Adam Warren.
By the end, the Yankees brought in Wise for his pro pitching debut. Throwing a 79 mph fastball, he retired Konerko and Alex Rios in order to close a four-run ninth inning. Wise was the first position player to pitch for the Yankees since Nick Swisher in 2009 -- Gene Michael was the last to do it for the Yankees at home in 1968.
Rookie Jose Quintana (3-1) fell behind 4-0 in the first inning, then hung in to give the White Sox their fourth straight win in a matchup of AL division leaders.
Derek Jeter's leadoff double was his 3,185th hit, moving him past Hall of Famer Cal Ripken Jr. for 13th place on the career list. Curtis Granderson followed with his 22nd homer.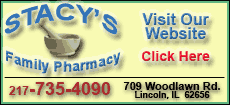 It was 95 degrees at gametime, and the ball was flying. It was 6-all by the fourth and Pierzynski's leadoff homer in the fifth against David Phelps (1-3) put Chicago ahead to stay.
Pierzynski hit a pair of solo drives for his fifth multihomer game, and drove in three runs. Ramirez had four of Chicago's 19 hits and Gordon Beckham had two of the team's five doubles.
Quintana has been quite a surprise for the White Sox, and the rookie began the night with a 1.25 ERA and a 16-inning scoreless streak. He had not allowed more than two runs in any of his six starts.
The Yankees quickly tagged Quintana, and Andruw Jones' two-out, two-run double made it 4-0 in the first. But the 23-year-old lefty from Colombia stayed cool, and was nicked only by Jayson Nix's two-run double off Ramirez's glove at shortstop in the fourth before leaving after six innings with a 10-6 lead.
Warren was promoted from Triple-A this week after CC Sabathia and Andy Pettitte went on the disabled list. A few hours before the game, Warren's suitcase was in his locker and there wasn't yet a nameplate over his stall.