William's agent, Mark Bartelstein, initially told The Associated Press the deal was finalized about 3:45 p.m. MDT Friday, and the Jazz and Clippers officially announced it in releases three hours later.
The deal initially was believed to involve only three teams, but a fourth, the Houston Rockets, got involved after Thursday's draft. The Rockets received the rights to the Clippers' 53rd overall pick, Furkan Aldemir, and the Jazz sent the team's trade exception to Dallas. The Mavs also received cash considerations from Houston.
Williams must pass a physical but is expected to hold a news conference in Salt Lake City on Monday or Tuesday.
The Jazz drafted Williams in 2003 but allowed him to leave after one season, a decision that general manager Kevin O'Connor said was the worst he ever made.
Dallas faced a Friday deadline on a $2.4 million buyout of Odom's $8.2 million option for next season.
Williams' decision to exercise his $8.5 million player option cleared the way for the deal.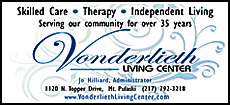 "He's really excited," Bartelstein said. "This is where his career started. They've got a terrific young team. He thinks he can come in and bring real leadership. He's excited about that. They made it clear how much they wanted him. They did a good job of recruiting him."
Williams played in 57 games as a rookie before going to Milwaukee. He eventually became a starter and was an All-Star as recently as 2009.
Asked to recall the amount he let Williams leave Utah for, O'Connor on Thursday night shook his head and said, "It wasn't that much."
Bartelstein, who has several other players on the team, found it hard to fault the Jazz.
"Mo was a really young player at that time," he said. "Kevin has wanted him back for a long time. Now, he's got him back. I think it's a great fit."
Jazz coach Tyrone Corbin has made no effort to hide how much he likes Williams, calling him a great player Thursday.
Bartelstein said reports that Williams was blocking the trade were untrue. He said they simply needed to do their "due diligence" and make sure it was the best decision.
Williams, 29, is in the final year of a contract that will pay him $8.5 million.
While Williams put up solid numbers in Los Angeles under difficult circumstances, Odom -- drafted fourth overall by the Clippers in 1999 -- is coming off an underwhelming 50-game stint with Dallas that didn't even take him through the entire season. He was the NBA's Sixth Man of the Year for the Lakers for the 2010-11 season.