If the 49-year-old mother and grandmother is successful, she'll go in the record books as the first woman to swim the Straits without the aid of a shark cage. Instead she's relying on equipment that surrounds her with an electrical field to deter the predators in the infested waters.
Early Friday, the British-born Australian bade farewell to onlookers, dove headfirst into the calm, bathwater-warm seas off Havana and began stroking slowly northward with a kayaker as escort.
"There's a lot of work that's gone into this over the past year," Palfrey said, thanking her husband, her team and Cuban officials who helped facilitate the trip. "It's all coming together, and so exciting to finally get to this point where we can get started."
A member of Palfrey's crew was tweeting to fans, while a Web page updated her location every 10 minutes or so based on data from a GPS device worn by the swimmer. The site showed her making steady northward progress through the Straits of Florida, where the Gulf of Mexico and the Atlantic Ocean meet.
"Swimming strong. Great conditions. Some jellies, but not bad," read one tweet.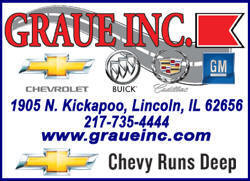 Late Friday, Palfrey was about 30 miles into the journey. "She is swimming strong and all is going well. Next update in the morning," said Andrea Woodburn, who was managing Palfrey's Twitter and Facebook accounts.
Palfrey will have to fight through physical and mental fatigue while fending off dehydration, hypothermia and dangerous marine life. She estimates that it will take 40 to 50 hours to make the crossing, and the currents will determine where in Florida she comes onshore.
Australian Susie Maroney made the crossing in 1997 at age 22, but with a shark cage. American Diana Nyad made two unsuccessful cageless attempts last year on either side of her 62nd birthday, but had to call them off due to a debilitating asthma attack and painful Portuguese man o' war stings. She plans to try again this summer.
Palfrey is more than a decade younger than Nyad.
She was wearing a regular sporting swimsuit instead of a wetsuit, and planned to put on a porous, non-buoyant Lycra bodysuit that provides cover down to the wrists and ankles whenever jellyfish may be a threat.