A day earlier, the roof was shut in dry weather as well, causing a 45-minute suspension after the fourth set of Rafael Nadal's stunning second-round loss to ensure the match could be completed under the lights as darkness fell.
Those decisions have left some players and fans wondering just what the rules are for using the roof, which was installed in 2009 to help alleviate some of the notorious rain delays that often plague the tournament.
Nadal, who lost in five sets to 100th-ranked Lukas Rosol, was left shaking his head in bewilderment when told his match would be halted for 45 minutes, saying he had no idea it would take that long for play to resume.
"I was surprised because (it) takes 30 to 45 minutes. I was very surprised for that," Nadal said. "My feeling was (it) is completely new stadium with new roof, so the normal thing is cover the roof in 5, 10 minutes. That was my thought."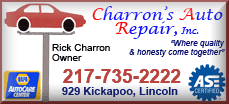 On Friday, the early matches on the outside court were delayed by rain showers, and that caused organizers to close the roof ahead of Novak Djokovic's third-round match against Radek Stepanek, which was scheduled to start 90 minutes later. The rain stopped before the roof was fully closed, though, and never started again.
"Today we got to the court, they closed the roof and then we saw sunshine and clear blue sky," Djokovic said. "But the rule is you cannot open the roof when it is closed."
That's partly right. Once the roof is closed, that match has to finish indoors. However, it's then up the referee to decide whether to reopen it before the next match. On Friday, it stayed closed even though the rain never reappeared.
"I was a little bit surprised when I saw sunshine that the roof is closed," Djokovic said. "But obviously they're relying on the forecast that I don't think is very reliable here."
That also left Roger Federer a bit uncertain as to what conditions he'd be playing in against Julien Benneteau in the late match, as strong wind had picked up outside.