Illinois EPA issues air quality alert
People in sensitive groups should take extra precautions

Send a link to a friend
[June 29, 2012] SPRINGFIELD -- For the third consecutive day, the Illinois Environmental Protection Agency is issuing an air quality forecast of "unhealthy for sensitive groups" (orange according to the federal Air Quality Index) for multiple sectors in Illinois. These include Chicago, St. Louis (Metro-East), Peoria and Springfield areas, encompassing much of central Illinois. Air pollution levels, specifically ground-level ozone, are expected to reach this category as a result of the high temperatures and low wind speeds.
This air quality forecast is issued when weather conditions are such that widespread ozone or fine particulate matter (PM2.5) levels are expected to be at or above the "unhealthy for sensitive groups" category on the Air Quality Index. Thursday and Friday were expected to meet these criteria; therefore, an "orange" forecast was issued.

Ozone is at increased levels, posing a potential health hazard to sensitive populations, especially individuals with respiratory or pulmonary disorders, as well as active children and adults. Those individuals should take special precautions and follow their physician-prescribed regimen. Residents should keep cool and limit physical activity when air pollution levels are high.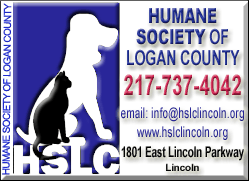 Businesses and residents in the specified areas are encouraged to take precautions and asked to follow "green actions" (see list below) to reduce contributions to air pollution. These groups are also encouraged to share air quality forecasts with colleagues, friends and family to help protect their health.
Take public transit, carpool, walk or bike.

If driving, avoid idling, consolidate errands and run them after 7 p.m. when sunlight is not as strong.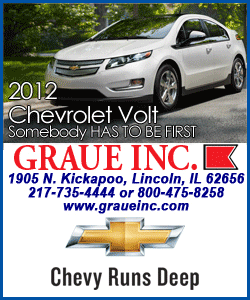 Switch to energy-efficient light bulbs.

Set your thermostat up at least two degrees.

Turn off and unplug electronics not in use.

Use environmentally friendly household and cleaning products.

Use a charcoal chimney or gas grill instead of lighter fluid when grilling.

Avoid using gasoline-powered equipment.

Do not burn leaves and other yard waste.

Sign up to receive your local air quality forecast via email at http://illinois.enviroflash.info.
[Text from Illinois Environmental Protection Agency file received from the Illinois Office of Communication and Information]