That college degree is worth something at the Lincoln Presidential Museum

Send a link to a friend
[June 30, 2012] SPRINGFIELD -- Something signed into law 150 years ago coupled with a university education will mean reduced admission from July through Labor Day to the nation's most popular presidential museum attraction.
The Abraham Lincoln Presidential Museum in Springfield will offer $5 off its standard $12 adult admission starting July 1 through Sept. 3 to any verified alumni from a college or university in the United States. The promotion will commemorate President Lincoln's July 2, 1862, signing of the Morrill Act, which paved the way for the establishment of the nation's system of land-grant universities. Those who want to take advantage of the discount need only present valid alumni identification from any accredited United States college or university.

The Abraham Lincoln Presidential Library Foundation will also offer membership discounts during the same time of from $10 to $15, depending on the membership level, to all alumni from the nation's colleges and universities. Membership benefits include a number of free admissions to the presidential museum.
The Illinois Board of Higher Education has assisted the presidential museum in making colleges and universities in Illinois aware of these promotions.
Professor Jonathan Baldwin Turner of Illinois College in Jacksonville began a political movement in the 1830s calling for the creation of agricultural colleges nationwide. Turner successfully convinced the Illinois General Assembly to adopt a resolution in 1853 that called upon Congress to enact a land-grant bill to fund a system of such colleges. Congressman Justin Smith Morrill from Vermont took up the cause and introduced the legislation in 1857 that allocated land for these educational institutions to teach engineering and agricultural subjects. The Morrill Act was passed by Congress in 1859 but vetoed by President James Buchanan. In 1861 Morrill resubmitted the act, and aided by the secession of many states that had not supported it, the Morrill Act passed Congress and was signed into law by President Lincoln on July 2, 1862.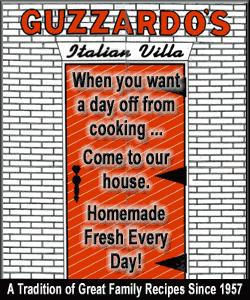 The Morrill Act for the first time enabled the new western states, including Illinois, to establish colleges for their citizens to receive advanced education. The act gave every state that had remained in the Union a grant of 30,000 acres of public land for every member of its congressional delegation. The states sold this land and used the proceeds to establish colleges in engineering, agriculture and military science. More than 70 land-grant colleges, as they came to be known, were established under the original Morrill Act; including the University of Illinois at Urbana-Champaign.
Although started as agricultural and technical schools, many land-grant colleges grew into large public universities, which over the years have educated millions of people from around the world who otherwise might not have been able to afford college.
For more information about the Abraham Lincoln Presidential Library and Museum, visit www.presidentlincoln.org.
[Text from Abraham Lincoln Presidential Library and Museum file received from the Illinois Historic Preservation Agency]