At the beginning of February, the county's insurance committee met to review health insurance renewal options. It came as little surprise that the renewal premium through Health Alliance going up, once again.

The current base plan offered to county employees is a point of service plan, known as a POS-C. Of the $438 per month premium per employee, the county pays $415 and the employee pays $23.

Earlier this month, Health Alliance representative Jodi Dacer explained that the county has experienced a high number of catastrophic illnesses in the recent years and has continued to have high claims in this past year. Five of the claims were over $20,000, and based on diagnoses, those expenses are projected to continue.

As a result, the insurance rates would need to be increased 25 percent, with the proposed renewal rate going to $548.

Using a figure of 108 employees at an increase of $133 per employee, per month, the county would be looking at over $172,000 added cost next year.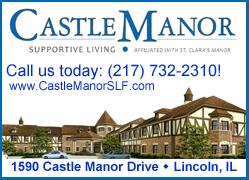 Committee members discussed the matter at length with the county's insurance consultant, Nancy Schaub of Roger Garrett Insurance.
Schaub offered, "Because we are a broker, we go out and do the best job for you. We take direction from you."
She also said that there are fewer companies to choose from now due to buyouts, mergers, closings and some companies specializing.
Given difficult financial times, the committee determined that they would like to look at all the options they might have available and then bring representatives of the county employees in on the decision-making process.
The committee asked Schaub to get other bids for them to review on Feb. 28.
After 2 1/2 hours of discussion Tuesday evening, the committee determined that it liked the three options offered by Blue Cross and Blue Shield.
Then on Wednesday evening, the committee presented those options to the insurance advisory committee.
Insurance committee chairman Jan Schumacher thanked those who were present and recalled that the insurance advisory committee was formed to give county employees an opportunity to have input on health insurance.
About 35 representatives from every department, including the sheriff, highway, clerk and recorder, 911 dispatch, circuit clerk, health department, county board, state's attorney's office and emergency management were present. They were encouraged to ask questions and take the proposed information back to their fellow employees.
Schumacher began: "We've been troubled with high claims. When you have a number of high claims, that affects your situation. No matter who you go with, we still have high claims."
Schaub was once again on hand to answer questions and explain the proposed plans. She began by explaining some of the process in choosing an insurer from what is available.
"We want to make sure that you can go to the doctors and hospitals that you want to go to," she said. "Also it is important that you go with an insurance company that is financially sound.
"There are only four choices that write this type of insurance: Health Alliance, Blue Cross/Blue Shield, United Health Care and Humana," she said.
Humana did not offer a proposal.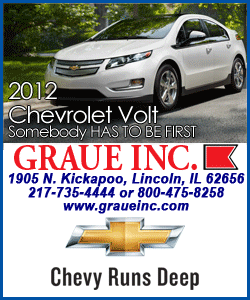 In all three options that were presented, employees have three choices to buy upward to get a lower deductible in every plan.
Option A base has a $5,000 deductible. The county would provide the full cost of the $363.21 premium. This plan would offer substantial savings to the county as the premium is even lower than the current plan.
Option B base has a $3,500 deductible. The county would pay the same premium as it does presently, $415, but the employee would not be expected to pay anything.
Option C, is the same plan as Option B, but the $415 premium is split, with the county paying $392, and the employee would continue to pay the same as they do now: $23 per month.
The point of offering Option C is to give the employees the opportunity to possibly help keep more of the insurance cost to the county down.
"If we can't contain (insurance) costs, the next thing would be to cut budgets, and that would mean jobs," Schumacher said.
She added that paying the full premium helps level the playing field between union and nonunion employees.
Committeeman Kevin Bateman roughly estimated that Option A would save just under $78,000 in a year, which could possibly mean two jobs.
He said, "We're looking at a $400,000 hole, deficit, to fill in the budget for next year." And, he added, "This year's department budgets are running over, and revenues are not coming in as expected."
As discussions wound down, a woman from the health department was first to say, "I'd be willing to give up, if that money was going to save someone's job."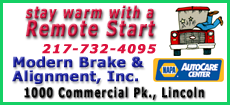 Sally Litterly, county clerk and recorder, said, "We're willing to do whatever we have to do."
She said she needs every one of the four remaining employees left in her office. Without any one of them, core services would be lost next.
Litterly said that she's not opposed to a higher deductible plan. She had one before, and most years it doesn't take long to meet the deductible.
Insurance advisory committee representatives were asked to return to the insurance committee with feedback on March 8.
The new year of insurance coverage begins on May 1. A decision will need to be made at the March adjourned session of the county board.
[By JAN YOUNGQUIST]