1925 was the deadliest year in the U.S., with 794 killed, according to the National Oceanic and Atmospheric Administration. That year is infamous for the Tri-State Tornado, the longest-tracking, deadliest tornado on record. The tornado's path, over 219 miles long, went through portions of Missouri, Illinois and Indiana. The twister killed 695 people along its path.

There were 552 deaths in 1936 and 551 deaths in 1917, ranking as the second- and third-most deaths caused by tornadoes in a year. According to the Storm Prediction Center, the yearly average for tornado deaths is around 60.

2011 had an unusually high number of large, destructive tornado outbreaks as 1,709 tornadoes touched down, a close second to the record 1,817 tornadoes set in 2004. In comparison, the average number of tornadoes per year over the past decade is around 1,300.

Why so many tornadoes in 2011?

A key ingredient for the violent severe weather in 2011 was a very strong jet stream. La Niña, a phenomenon where the sea surface temperatures in the central and eastern Pacific around the equator are below normal, helped to cause the strong northern jet stream, which frequently plunged into the South. This set the stage for powerful supercell thunderstorms, which are the type of storms that spawn tornadoes.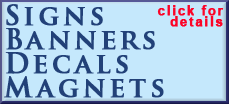 People typically think of "Tornado Alley" as the corridor from Texas to Kansas that is frequently hit by tornadoes in the spring. Warm, humid air from the Gulf of Mexico clashes with drier air from the Rockies. During 2011, many tornadoes touched down east of the typical Tornado Alley, which is often the case in La Niña years. More densely populated areas sit in the path of severe storms capable of spawning tornadoes.
Tornadoes hit many cities, communities outside of Tornado Alley
"Last year was an exceptionally deadly year because city after city got hit. Some of them were far outside of Tornado Alley. My friend Jenna Blum coined the term 'Metronado,' which is what we had last year," said Mike Smith, senior vice president of AccuWeather Enterprise Solutions.
Among the cities where tornadoes touched down in 2011 were Minneapolis, Minn.; Springfield, Mass.; Raleigh, N.C.; St. Louis, Mo.; Birmingham, Ala.; Jackson, Miss.; Oklahoma City, Okla.; New York City, N.Y.; and Philadelphia, Pa.
Two of the most deadly tornadoes touched down in Joplin, Mo., on May 22, 2011, and Tuscaloosa, Ala., on April 27, 2011.
"No matter how good the warnings are, if you take a densely populated area and put a F-4 or F-5 tornado in there, tragically, people are going to lose their lives," Smith added.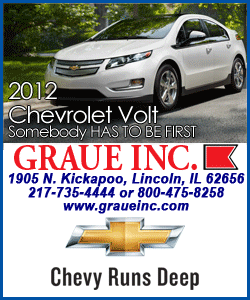 Some strong tornadoes also touched down far outside of Tornado Alley, where people are less prepared for violent severe weather.
Springfield, Mass., was hit by a rare EF-3 tornado on June 1, 2011. "This was the first major tornado to hit Massachusetts since 1953," Smith said.
Inadequate shelters led to more deaths in 2011
Another factor in how deadly tornadoes were in 2011 was inadequate shelters, both in solid structure homes and mobile home parks.
The safest place to take shelter during a tornado is in the lowest interior room of a house or building, preferably in a basement, but there are areas in the country where people do not have basements.
Many people who live in Tornado Alley and other areas of the country frequently hit by tornadoes do not have basements, while other communities far outside of Tornado Alley do have basements.
"Places like Massachusetts have basements -- well outside of Tornado Alley. Oklahoma, almost no one has a basement. It's local building customs, soil conditions, etc., that dictate whether people have basements. In Joplin, almost no one had a basement, but in St. Louis, same state, almost everyone did," Smith said.
Many mobile homes were devastated by tornadoes in 2011, leaving many to debate whether mobile home parks should be required to have community shelters.
[Text from file received from AccuWeather.com; written by Meghan Evans, meteorologist writer]