Christopher Harris is one of two brothers being charged in the deaths of the Raymond Gee family in 2009. He was the first to be arrested, on Oct. 1, 2009. His brother Jason was arrested six days later, on Oct. 7. The two face a multitude of charges, from several counts of murder to robbery. Both have pleaded not guilty and will eventually be tried by jury.

Representing the prosecution was Logan County Assistant State's Attorney Jonathan Wright and Assistant Attorney General Mike Atterberry.

Judge Harris began by noting that in January he had been notified by Elmore and the state's attorney's office of a potential issue that had arisen that might prevent Elmore from continuing as Christopher Harris' representative.

Judge Harris said he had spoken briefly about this, but without going into detail, at the Jan. 26 status hearing.

After that hearing, the defense and prosecuting attorney had met and discussed the situation, and on Feb. 3, Elmore entered a motion to be removed from Christopher Harris' case.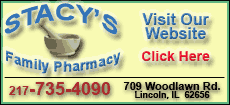 Judge Harris said that based on the information he had received, he agreed there was an issue that could disqualify Elmore.
Harris said he then set out to try to find a suitable replacement for Elmore. He indicated that he spoke to several attorneys about the case, some whom he contacted and some who contacted him.
He narrowed the list to what he considered the best choices, then contacted approximately 12 other judges and discussed each attorney, seeking their opinion on who would be best suited to take Elmore's place.
He said the various judges had offered a great deal of information. They provided details about the attorneys as they knew them, about their background and also their court experience.
Harris said that as he conducted his search, he had to bear in mind the financial strain on Logan County right now, as the county is responsible for paying the court-appointed attorney.
When Christopher Harris and his brother Jason were arrested and charged in 2009, the multiple charges of murder qualified the case as a capital punishment case, and therefore it qualified for state funding through the state's Capital Litigation Fund.
It was with the understanding that the state would be footing the bills that Harris appointed James Elmore. Early on, the court appointed attorney Patrick Timoney to the case as well, then attorney John Rogers in 2010.
With capital punishment no longer a sentence option in Illinois, the Capital Litigation Fund no longer exists.
Thursday morning, Harris said that in his search for a suitable replacement for Elmore, he had found that replacement representation for Christopher Harris could be brought in that would benefit the county financially.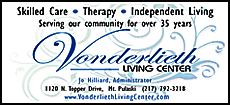 Therefore he said he would set aside Elmore's request to withdraw and would instead vacate his own appointment of Elmore and Rogers to the case. After this step he would then appoint two new attorneys: Dan Fultz and Peter Naylor of Brown, Hay & Stephens, LLP of Springfield.
Harris asked Fultz to speak on the issue that had arisen in January and eventually brought about Elmore's request to withdraw.
Fultz said that during the investigation of the Gee family murders, there had been an interview with Eric Marshall. Fultz did not explain the significance of this but said he had determined that Marshall's questioning had no bearing on the case and would not be mentioned during the course of Christopher Harris' trial.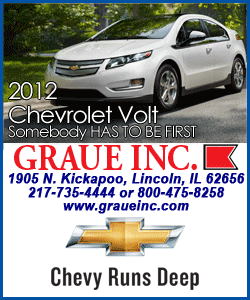 Harris then asked Elmore to give his opinion regarding Eric Marshall. Elmore said, "Given what I know, I would not raise Marshall in the trial."
Elmore and Fultz concurred that this presented no conflict in the case and Assistant Attorney General Atterberry also stated he had no concerns about this.
In addition to hearing from the attorney for Christopher Harris, Judge Harris also accepted a written request from the defendant.
He read the letter in silence, then addressed it, saying Christopher Harris was requesting that James Elmore remain his attorney.
Judge Harris explained to the defendant that because at the time of his arrest Christopher Harris had been found to be indigent, without means of paying for a defense, he had been appointed an attorney by the courts.
Because this was a court appointment, it was handled differently than had Elmore been hired by the defendant. Therefore, he said he would not consider Christopher Harris' request.
However, he also reiterated that he had done a great deal of research before selecting Fultz and Naylor. He said he is confident they will represent Christopher Harris with "integrity, capability, experience and vigor."
As the hearing came to a close, Elmore indicated he would turn over the massive volumes of discovery he has collected in the case to Fultz and Naylor. Atterberry said he also would provide compliance documents on the discovery for the two new attorneys to review and compare with their own records.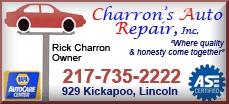 Judge Harris ended by saying he greatly appreciated the work Elmore had done on the case thus far and that the removal of Elmore was regrettable. He ended by saying, "I am sorry to lose you."

Immediately following the hearing, the new attorneys were asked to meet with Harris in judge's chambers, along with the attorneys for the prosecution, so that arrangements could be made for the next status hearing for both Harris brothers.

The brothers are being tried separately, but to date their court appearances have run on the same day. While the issue with Elmore was being considered and new attorneys being sought out, Jason Harris' case had also been put on hold. When the two brothers come to trial, Christopher is expected to be the first tried.

When the issue with Elmore came to light in January, Jason Harris was offered the opportunity to continue moving forward in his status hearings. Attorney

Steven Skelton declined, saying that because Christopher should be tried first, he would prefer to continue in the same manner as they have been.

[By NILA SMITH]