Hoping against hope

Send a link to a friend
-"Hoping against hope, (Abraham) believed that he would become 'the father of many nations', according to what was said, 'So numerous shall your descendants be.' He did not weaken in faith when he considered his own body, which was already as good as dead (for he was about a hundred years old), or when he considered the barrenness of Sarah's womb. No distrust made him waver concerning the promise of God, but he grew strong in his faith as he gave glory to God, being fully convinced that God was able to do what he had promised. Therefore his faith 'was reckoned to him as righteousness.'"
-Romans 4: 18-22
Let me be clear about this, faith is hard work. As Paul reflects on the faith of Abraham, the spiritual forefather of us all, he notes near the end of that reflection the tenacity of Abraham's faith. He says things like, "hoping against hope," and "he did not weaken," and "no distrust made him waver." Paul's point is that amidst all the vicissitudes of life and the challenges of belief and the audacity of God's promises, Abraham's faith remained strong and steadfast. And let me tell you, this strength is not easy.

It is not easy to believe God loves you when you are having a terrible day, but it's true. It's not easy to believe in the resurrection when you are mourning a loved one, but you must. It's not easy to believe you have been forgiven as you consider your latest defeat in the battle with sin, but you are. The promises of God are for you, and they exist in your life, and it is your faith which allows you to draw strength and hope from those promises. Sometimes that faith is weak and shaky and feels as though it is barely there, and it is in those moments when we all must remember our forefather Abraham and we should not waver. Put all of yourself into your faith and your life will be changed.

Prayer: Holy God, please renew my faith today. Help me to seek you and to follow you. I want to hear your promises and know that they are true for me. I pray in the name of Jesus the Christ. Amen.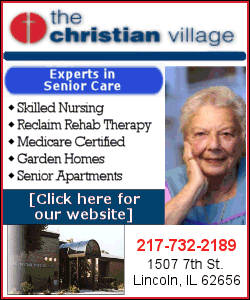 [Phillip Blackburn, First Presbyterian Church]