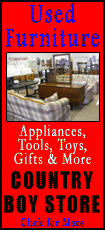 The announcement during the Geneva Motor Show marks a rare expansion of auto production in western Europe, where manufacturers have been looking at ways to close down assembly lines left idle by flagging consumer demand.
Nissan said the Invitation will compete with Ford's Fiesta and Volkswagen's Polo models, and debut next year.
Britain's Business Secretary Vince Cable called Nissan's decision a "big vote of confidence in the British car industry."
The plant's expansion is expected to create 2,000 jobs in the industry including 400 at Nissan's U.K. factory in Sunderland. The company's British operation had a record year in 2011, with production up nearly 14 percent to 480,000 vehicles.
"It is fantastic news that Nissan will be building the new model in Sunderland. The investment is a boost for jobs at Nissan's plant as well as the wider supply chain," Cable said.
The British government is supporting the investment with a grant of 9.3 million pounds.
The decision comes as other manufacturers mull shutting down plants in Europe to save costs.
Cable told BBC radio that he had held talks in the U.S. last week with executives from General Motors to urge them to halt the planned closure of a plant in northern England which employs around 2.800 people.