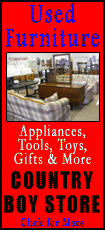 The companies said Tuesday that they will initially contribute a combined $250 million to the partnership. Chesapeake, the second-largest natural gas producer in the U.S., will pay 10 percent of that amount and source, acquire and manage the royalty investment opportunities.
Chesapeake's stock fell 13 cents to $24.10 in premarket trading.
Investment firms are playing a bigger role in the oil and gas sector, as Cheniere Energy said last week that it will receive $2 billion in financing from The Blackstone Group to fund the construction of a natural gas export plant in Louisiana.
Chesapeake is based in Oklahoma City, while KKR is based in New York.