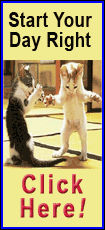 The natural gas at the Funiwa field, just off Nigeria's Bayelsa state, stopped bubbling to the surface of the Atlantic Ocean on Friday, extinguishing a fire visible from the coast, Chevron spokesman Russell A. Johnson said. Chevron only confirmed the fire had stopped on Tuesday, but gave no reason why it delayed the announcement.
Johnson acknowledged gas could begin flowing again from the well and said Chevron would continue to dig a relief well nearby to permanently plug the site.
"We continue to watch to ensure gas doesn't begin to flow," Johnson said.
Those living near the rig awoke Jan. 16 to a series of explosions from Chevron's KS Endeavor natural gas rig, which sits only 10 kilometers (6 miles) from shore. Two workers died in the blast, who officials have identified as nationals of India and France.
The raging fire at the site has softened the steel of the rig, causing it to collapse into the ocean.
Chevron says it continues to investigate what started the fire. Nigeria's government believes a "gas kick" -- a major buildup of gas pressure from drilling -- caused by an industrial accident was responsible for the blaze.