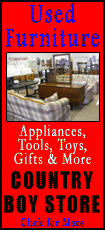 Many of the arguments at hearing that began Monday revolve around what standing certain junior bondholders have in sharing in any recoveries, including proceeds from lawsuits stemming from the 2007 leveraged buyout of Tribune orchestrated by billionaire Sam Zell.
Attorneys also are arguing over whether holders of notes issued by an investment vehicle established by Zell to facilitate the buyout should share in any lawsuit proceeds, and whether their claims should be subordinated, along with those of the junior bondholders, to higher priority senior debt.
Meanwhile, retirees of the Times-Mirror Co., acquired by Tribune in 2000, argue that they are senior in payment priority to both the junior bond holders and the Zell entity.