The Institute for Supply Management said Monday that its index of non-manufacturing activity rose to 57.3, up from January's 56.8 and the third straight increase. Any reading above 50 indicates expansion.
Expansion in the service sector coincides with the lowest unemployment in three years, five straight months of solid to strong job growth and rising consumer confidence.
The trade group of purchasing managers surveys roughly 90 percent of U.S. companies in all sectors outside of manufacturing. That includes retail, construction, financial services, health care, and hotels.
Fourteen of the 18 industries that the survey tracks expanded in February. Real estate, rental and leasing, transportation and warehousing, construction, hotels and restaurants and information technology firms were among those that reported growth.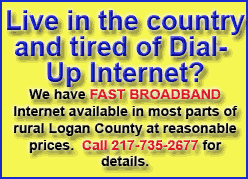 Anthony Nieves, chairman of the ISM's survey committee, said that most of the comments from the group's members "reflect a growing level of optimism about business conditions and the overall economy."
Companies expressed concerns about inflation and rising gas prices, Nieves said. A measure of prices paid by service firms jumped to the highest level in 11 months.
Still, the overall reading for the sector was the best since February 2011.
"February seems to be off to a strong start for the economy," John Ryding, an economist at RDQ Economics, said in a note to clients. "The pickup in order growth was particularly encouraging," he added, because it indicates that growth will likely continue.
A separate report showed factory orders fell 1 percent in January, the biggest decline in 15 months. Businesses sharply reduced orders for machinery, equipment and other so-called core capital goods, the Commerce Department said.
The decrease was largely expected after a tax cut expired at the end of last year. Even with the decline, orders have gradually been climbing back to near pre-recession levels.
Demand for services should continue to rise, according to the ISM report. A measure of new orders reached its highest point in a year.
The group's employment index declined from its highest reading in six years. Still, it stayed at a level that suggests many service companies are adding workers.