Such rare, visible acclaim from the powerful US Vogue editor capped Monday's Yves Saint Laurent show, an emotional farewell to designer Stefano Pilati after more than a decade at the helm of one of the fashion world's most famous brands.

The sometimes temperamental Italian designer divided critics from the start of his tenure as creative director in 2004. He had a tough act to follow, stepping in then for Tom Ford.

After months of speculation, Pilati's departure was only confirmed a week ago. The house credited him for "rebuilding and repositioning" the brand, and its parent company, PPR, pointed to a "giant step" up in profits last year.

Actress Catherine Deneuve, the longtime muse of the late, legendary Saint Laurent, was among the celebrities on hand for the final Pilati bow.

In other shows, Day 7 of Paris' fall-winter collection saw Stella McCartney gave the English country manor a sporty revamp -- just in time for the London Olympics. Chloe, the house where ready-to-wear started, produced a wearable tale of two cities: London and Paris.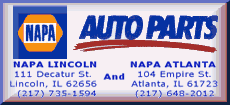 YVES SAINT LAURENT
Pilati's final YSL collection was stronger and sharper than last season. Perhaps fittingly, it channeled black -- the color of mourning -- and chain mail, redolent of combat and self-defense.
From the outset, a tangibly fatalistic mood hovered in the air: the first model strode slowly down the 100-meter (328-foot) catwalk in a simple black hood.
But the seeming lightness of the materials diluted the fierceness of the clothes: Sharp-shouldered silhouettes with cinched waists managed to have an element of fragility.
A long black coat could have been inspired by the Matrix, but had the feel of a kimono and a softness in the leather. A chain mail dress looked delicate -- like the skin of a fish -- later echoed with finesse in chain mail printing.
A subdued mood with slimmer forms replaced the free volumes of previous seasons. Also gone were the palazzo pants and the Prince of Wales check of last fall, and with it most of the house's DNA.
"Stefano has given them lot of iconic things," said actress Salma Hayek, on hand for the show. "This show was a homage not to the house, but to himself."
The last piece was the exception that proved this rule. A gorgeous 1970s tuxedo suit, a single generous tribute from Pilati to the late, great Saint Laurent.
STELLA MCCARTNEY

McCartney went to the heart of the English countryside in a sporty show that mixed posh furniture patterns with stretchy tweeds and zipper -- and the London Olympics on her mind.

"Everyone has to bring in a touch of the Games, don't they?" said the designer backstage, referring to the Olympics media frenzy that has taken over her home city.

[