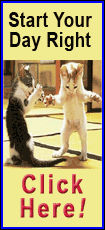 Bridges returned from China on Feb. 23 and complained to friends of "super jet lag," manager Randy Nolen said.
Bridges' maid found the comic dead about 9:30 a.m. Saturday in his Los Angeles home, Nolen said.
It appeared that he died of natural causes, but an autopsy will be conducted, said Craig Harvey, chief of operations for the Los Angeles County coroner's office.
Bridges' George W. Bush impression made him a regular on "The Tonight Show With Jay Leno" and earned him an invitation to the White House in 2003.
In 2006, Bridges joined Bush in a comic routine at the 2006 White House Correspondents' Association dinner in Washington, D.C., and at a Ford's Theatre benefit.
Nolen said Bush called Bridges' brother, Phillip, on Monday and offered condolences.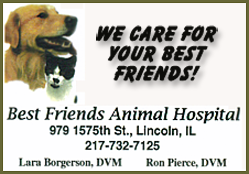 "Steve was not only a funny man, but a kind and decent human being. My heartfelt sympathies go out to his parents, his siblings, and his entire family," Bush told The Associated Press through spokesman Freddy Ford.
"We had a great 10-year run," Nolen said. "He went to the White House, the Oval Office, toured with Barbra Streisand and was a regular on the `Tonight Show' for almost eight years."
Bridges became Barack Obama, Bill Clinton or Bush for his most popular shows.
The makeup and prosthetics used for Bush and Clinton were designed by Kevin Haney, who won an Academy Award for aging Dan Aykroyd in "Driving Miss Daisy." Obama was done by Kazu Tsuji, who designed Jim Carrey's Grinch in "How the Grinch Stole Christmas."
Mari Enyart was Bridges' makeup artist.