Manufacturers have been hiring more consistently than other employers. Moutray expects factory output to rise 4 percent this year, better than in 2011. Manufacturers will have to continue hiring to keep up with demand, he said. That will help lower the unemployment rate to 8 percent by Election Day, he predicts.
"Manufacturers are relatively upbeat about production this year," Moutray said. That will require expanding factories and buying more machinery.
"All that plays into a better year than some people might have been expecting," he added.
The economists forecast that employers will add nearly 1.9 million jobs by Election Day, up from their December projection of nearly 1.8 million.
But Mike Englund of Action Economics is among those who noted that the declining unemployment is due, in part, to fewer people seeking work. Millions of those out of work remain too discouraged to start looking again, or, in the case of many young adults, haven't begun to do so.
"Most of this recent drop in the unemployment rate is due to a mass exodus" from the work force, Englund said.
The economy still has about 5.5 million fewer jobs than it did before the recession began in December 2007.
Still, the falling unemployment rate appears to be raising the public's view of Obama's economic stewardship. In an Associated Press-GfK poll last month, 48 percent said they approved of how Obama was handling the economy, up 9 points from December. And 30 percent of Americans described the economy as "good" -- a 15-point jump from December and the highest level since the AP-GfK poll first asked the question in 2009.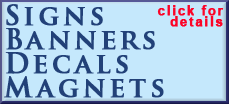 The U.S. economy remains under threat from Europe's debt crisis. But those concerns have eased, the AP survey showed.
Several economists credited the European Central Bank's move to provide unlimited low-interest loans to banks with helping prevent an international crisis
"Time fixes all wounds," said Marty Regalia, chief economist at the U.S Chamber of Commerce. "Europe didn't come apart at the seams, and we haven't fallen into the abyss. Every day ... it becomes a little less likely that it will happen."