Given its penchant for "iproducts," Apple's current troubles in China over the iPad trademark are not its first, and are unlikely to be its last. China's importance as a major consumer market is bringing fresh headaches for companies, and even celebrities, seeking to protect and claim brand names. That's apart from the usual problems with piracy and other infringements.
Financially troubled Proview Electronics Co., a computer monitor and LED light maker, says it registered the iPad trademark in China and elsewhere more than a decade ago and wants Apple to stop selling or making the popular tablet computers under that name. Apple says Proview sold it worldwide rights to the iPad trademark in 2009, though in China the registration was never transferred.
The number and variety of such disputes is rising as Chinese companies seek to leverage trademarks to their advantage, either for the sake of acquiring attractive brand names or for financial gain, said You Yunting, a lawyer with the Debund Law Office in Shanghai, which specializes in trademarks and patents.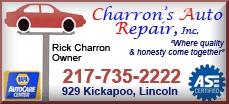 "This is an era of development and people are paying more attention to brand names now," said You. "China is not good at innovation. I'd say Proview would not be suing Apple if its financial situation was fine."
Apple and Proview are battling in Chinese and U.S. courts. Apple's right to make and market the iPad under that name in China may hinge on a pending ruling from the High Court in Guangdong, in southern China. Over the past month, the conflict has escalated with Proview challenging not only Apple's use of the mainland Chinese trademark but also the 2009 deal, which involved worldwide rights to the iPad name.
Whatever the outcome, the dispute highlights the rising stakes of the trademark name game in the increasingly lucrative China consumer market, one that most global companies cannot afford to miss out on regardless of the risks.
"China's been infringing on patents and copyrights and so on from the beginning. Now, it's a globally important market and this is where a lot of companies are depending on for growth," said James McGregor, a senior counselor for consulting firm APCO Worldwide and a former chairman of the American Chamber of Commerce in China.
"It's getting more attention now, and maybe some of these infringers are getting more aggressive," he said.
The issue touches practically every type of product or industry.
Former NBA star Michael Jordan is suing a Chinese sportswear maker, Qiaodan Sports Company Ltd., for unauthorized use of his name and images associated with his own brand, such as his old jersey number, "23".
"Qiaodan," pronounced "CHEEOW-dan," is the moniker Jordan has been known by in China since he gained widespread popularity in the mid-1980s.
"I am taking this action to preserve the ownership of my name and my brand," Jordan said in a video clip on his website. "No one should lose control of their own name."
Qiaodan said in a statement that its brand has no direct relationship with Michael Jordan and professed to respect his "athletic achievements and contributions" in basketball.
"I would not say Proview registered its trademarks maliciously, since it did it more than 10 years ago. But I would say that the Qiaodan company did, since Jordan was famous before the company was even founded," said Tao Xinliang, president of the Intellectual Property Institute at Shanghai University.
The craze for grabbing trademarks is of course not confined to China: The recent hoopla over New York Knicks point guard Jeremy Lin touched off a rush in the U.S. to trademark the "Linsanity" catchphrase -- including a trademark application on Lin's behalf.
But Chinese businesses seem to be taking an especially proactive approach. A maker of basketballs, volleyballs and soccer balls in the east Chinese city of Wuxi registered the "Jeremy S.H.L." trademark -- for Lin's Chinese name Lin Shu-hao -- back in July 2010.