The lawsuit, being filed Tuesday in U.S. District Court in Washington, accuses the military of a having a "high tolerance for sexual predators in their ranks" and of fostering a hostile environment that discourages victims of sexual assault from coming forward and punishes them when they do. The suit says the Defense Department has failed to take aggressive steps to confront the problem despite public statements suggesting otherwise.
The eight women include an active-duty enlisted Marine and seven veterans of the Navy and Marine Corps. Seven women allege that a comrade raped or tried to sexually assault them, including in a commanding officer's office after a pub crawl in Washington and inside a Navy barracks room in Florida. The eighth says she was harassed and threatened while deployed overseas, only to be told by a superior that "this happens all the time."
The women say they've suffered depression, anxiety and post-traumatic stress disorder because of the assaults. One woman says she tried to commit suicide after being raped inside her row home by a senior officer and his civilian friend.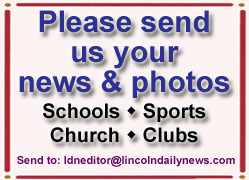 The lawsuit names as defendants past and present military leaders, including Defense Secretary Leon Panetta and his predecessors.
Defense Department spokeswoman Cynthia Smith said she could not discuss pending litigation, but said the military has no tolerance for sexual assault. Under a policy announced in December, service members who report a sexual assault have the option of quickly transferring their unit or installation.
She said the department has also increased funding for investigators and judge advocates to receive specialized training in sexual assault cases, is assembling a data system to track reports of sexual assault and is reviewing how commanding officers are trained in preventing and responding to rape cases.
"It is important that everyone in uniform be alert to the problem and have the leadership training to help prevent these crimes," Smith said in a written statement.
A Navy spokeswoman, Lt. Cmdr. Alana Garas, said the Navy has developed an education and training program on sexual assault reporting.
Ariana Klay, a former Marine Corps officer and plaintiff who says she was raped in August 2010, said the military avoids scrutiny for its handling of these accusations by projecting a warrior culture and because the public doesn't want to believe these crimes and cover-ups are occurring among service members.
"A noble cause is a great vehicle for corruption because nobody wants to look and nobody is going to look," Klay said.