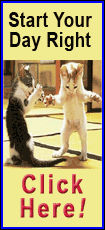 Authorities on Monday evening arrested 68 people, most of whom will be charged with trespassing, the California Highway Patrol said. Four people were arrested earlier in the day.
Police started pulling out protesters who remained in the Capitol rotunda around 7:30 p.m., more than an hour after they began warning them with a bullhorn to leave.
Protesters chanted "We're doing this for your kids," as one by one they were lifted by the arms, handcuffed with plastic ties, and led away.
Students angry over steep tuition increases and fewer courses at California's public universities and colleges waved signs and chanted, "They say cut back; we say fight back."
Tuition has nearly doubled in the past five years, to $13,000 for resident undergraduates at University of California schools and to $6,400 at California State University schools. Community college fees are set to rise to $46 per unit by this summer, up from $20 per unit in 2007.
Democratic lawmakers addressed the group and lamented the deep cuts to higher education they have made in recent years.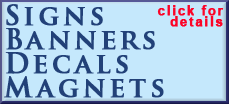 "We were expecting to have a good future, but things are looking uncertain for a lot of families," said Alison Her, 19, a nursing student at California State University, Fresno. "I'm the oldest in my family, and I want my siblings to be able to go to college, too."
After the rally, hundreds of students lined up to enter the Capitol and filled conference rooms and hallways inside. Some met with lawmakers to lobby for increased funding for higher education, while others headed for the rotunda.
CHP officers allowed several hundred students to settle on the black and white marble floor of the rotunda before all four hallway entrances to the area were blocked. Another hundred students sat down in a hallway, communicating with fellow protesters by call and response.
Several lawmakers watched from a second-floor balcony as the protesters were later arrested.
Outside the Capitol, hundreds of protesters who had lingered into the evening disbursed after the arrested protesters were taken away in vans. Officers in riot gear guarded the underground exits where they were taken out.