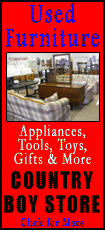 Choosing GOP presidential delegates in Wyoming is a complex and protracted affair involving 20 days of straw polling, as well as five days of caucusing that begins Tuesday.
"I know it's confusing for people if they're not in Wyoming. Or if they're from Wyoming," said Tammy Hooper, the state party chairwoman.
The state GOP left it up to local party officials to schedule their county conventions, where caucusing for 12 national delegates will occur, as they saw fit any time between Tuesday and Saturday. As a result, five national Republican delegates will be selected by five Wyoming counties on Super Tuesday. Seven Wyoming counties will choose seven more national delegates on Wednesday and Saturday.
Some didn't mind caucusing during the work week. Others decided Saturday would be more convenient for working people, Hooper said.
"It's local control," said Jack Mueller, a retiree and longtime Republican caucus- and convention-goer from Cheyenne. "The government is best that governs the least."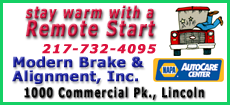 Only county convention delegates chosen at Republican precinct caucuses in February can vote.
Straw polls at those local precinct caucuses from Feb. 9-29 gave Mitt Romney 39 percent, Rick Santorum 32 percent, Ron Paul 21 percent and Newt Gingrich 8 percent. Romney declared victory last week, saying in a statement, "It's a thrill to have taken first place in Wyoming."
The straw poll was nonbinding, however. The real process begins Tuesday -- one reason, perhaps, why no candidate has run television or radio ads to speak of in Wyoming, much less campaigned in the state.
The county conventions will choose fewer than half of Wyoming's delegates to the Republican National Convention in Tampa, Fla., in August. Wyoming's status as a thoroughly Republican state with a Republican governor, Republican congressional delegation and Republican legislative majorities gives it an unusually hefty 14 at-large national delegates.