Li Huaqing, a former Chinese ambassador to Syria, will meet with government officials during his two-day visit. He is not expected to meet figures from the opposition seeking to overthrow authoritarian President Bashar Assad.
China has remained a key Syrian ally throughout the 11-month uprising against Assad. As international condemnation of Assad's deadly crackdown on dissent has grown, China and Russia have protected Syria from condemnation by the U.N. Security Council.
Both countries fear such a resolution could lead to military intervention against Assad, as it did last year against Moammar Gadhafi of Libya.
The Syrian regime agreed Monday to allow visits by two other prominent international emissaries it had previously rebuffed -- former U.N. Secretary-General Kofi Annan, the new special envoy to Syria, and U.N. humanitarian chief Valerie Amos.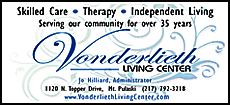 Annan is to reach Damascus on Saturday representing the U.N. and the Arab League. Amos is to arrive Wednesday and leave Friday.
Amos said the aim of her visit is "to urge all sides to allow unhindered access for humanitarian relief workers so they can evacuate the wounded and deliver essential supplies."
In a message welcoming her visit, Syria said she would be able to visit "some areas" -- making it unlikely she will see some of the areas hardest-hit by Assad's forces, such as the Baba Amr neighborhood in Homs, which government forces took from rebels last week after a monthlong siege.