Darko Milicic had 13 points in a spot start for the injured Nikola Pekovic and Michael Beasley scored all nine of his points in the fourth quarter for the Wolves.
Blake Griffin had 26 points and 12 rebounds, but scored just four in the final period for the Clippers. Mo Williams scored 19 points for Los Angeles, which outrebounded Minnesota 52-43. Three of the Clippers' 14 losses this season have come to Minnesota.
Chris Paul had a chance to tie the game with 2.7 seconds left, but he missed the third of three free throws and Ricky Rubio corralled the rebound.
But the game belonged to Love.
He scored on a jumper in Kenyon Martin's face and on a bulldozing layup to give the Wolves just enough to hold on in another statement performance. Love scored 42 against long-time nemesis LaMarcus Aldridge and the Trail Blazers on Saturday night and dominated another of his competitors for the label of best power forward in the game on Monday night. He made 5 of 10 3-pointers and scored on a tip-dunk and a tough layup in the fourth quarter to help hold off the Clippers.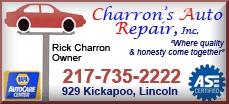 Griffin, meanwhile, missed two big free throws with three minutes to go and picked up a costly technical foul from Ken Mauer. Martin also picked up a technical for jawing at Mauer.
Paul finished with 18 points and Derrick Williams scored 15 for Minnesota. The Timberwolves were playing without starting center Nikola Pekovic, their tough guy in the middle who was out with a sore right foot.
They could have used their enforcer against the Clippers in a game that grew more physical as it went on. Every drive to the basket was met with a shot to the ribs, every screen set aimed at rattling a tooth or two loose, every jump shot contested with a hand in the face, and maybe more.