The guy who grew up around Aussie Rules Football made sure he got there first, and it proved critical as Saint Mary's pulled out a 78-74 OT victory Monday night over Gonzaga in the West Coast Conference tournament championship.
"I was trying to get my body in front of it," said Dellavedova, who led the Gaels with 22 points. "It goes back to Australia Rules footy. I was pretty happy they called the foul on him, but I guess it could have gone either way."
Dellavedova would get the call and sink the free throws, and later add two more to secure the win over No. 24 Gonzaga and an NCAA bid.
It was Saint Mary's second WCC tourney title in three years. But it was the first time the Gaels (27-5) have won the regular-season title outright and claimed the tourney championship the same year.
"I'm just a bit relieved that we finally got it done," Dellavedova said. "We'll enjoy this but once we get back (to California), we're going to focus, work hard again to get ready for the (NCAA) tourney because we want to do some things there."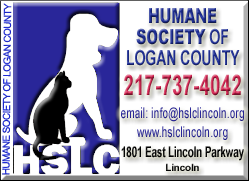 The Bulldogs, despite some big wins and a 25-6 overall record, will have to wait for the selection committee to find out if they'll make the NCAA field.
"It was a great ball game, two high-level tournament teams going at it and battling," Gonzaga coach Mark Few said. "Forty minutes wasn't enough so we needed another five, and in the end they stepped up and made big shots."
Elias Harris led Gonzaga with 22 points, including a 3-pointer with 2 seconds left in regulation to force the extra period.
Dellavedova, the WCC player of the year, had a chance to win it at the buzzer in regulation but his runner bounced off the rim.
The junior point guard also gets plenty of credit for forcing Pangos into a miserable shooting night, just two days after the WCC newcomer of the year lit up Brigham Young for 30 points.
Pangos finished with seven points on 3-of-18 shooting. He was just 1 of 10 from 3-point range. Center Robert Sacre finished with 17 points for Gonzaga while Sam Dower added 14 off the bench.
"Pangos had a really good night the other night and he hurt us up at Gonzaga," Saint Mary's coach Randy Bennett said of a Feb. 9 loss in which Pangos scored 27 points and hit five 3-pointers.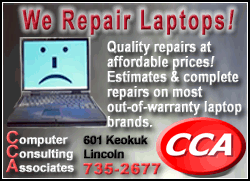 "He won't go 1 of 10 very often, but Matt did a good job of making him take tough shots."
Saint Mary's also got help from Clint Steindl defending Pangos, and had post players rotate over as well.
Rob Jones was just as valuable for the Gaels, adding 18 points and nine rebounds, while Jorden Page, another Aussie, added 16 points and Brad Waldow had 13 and eight rebounds.
"The stars showed up tonight," Bennett said. "It was fun, a little too exciting down the stretch. ... but I'm really pleased."
He said it was important no one panicked after Harris forced overtime with the huge 3.