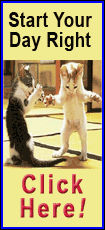 VCU (28-6) was the biggest story of last year's NCAA tournament, when coach Shaka Smart's team reached the Final Four after being one of the last teams picked for the field. The Rams won't have to wait for an at-large bid this season, but Drexel made it interesting after falling behind by 16 at halftime.
The Dragons (27-6), who had won a school-record 19 in a row and not lost since Jan. 2, got to within a point on Chris Fouch's 3-pointer with 12.7 seconds to play.
Daniels made a pair from the line with 18.9 seconds left and two more with 11.9 seconds to go, and Frantz Massenat's 3-point try just before the buzzer was off the mark, leaving Drexel hoping for an at-large invitation into the field of 68.
Treveon Graham added 13 points and Daniel 11 for the Rams.
Freshman Damion Lee led Drexel with 20 points. Fouch had 15 pints and Massenat 14.
The Dragons rallied gradually throughout the second half and pulled within 54-51 with 1:14 to play with the help of four missed free throws in a row by VCU.
After Graham finally made one for the Rams, making it 55-51, Lee missed twice from in close for Drexel and the Rams rebounded. But Theus was called for running into Massenat, and the sophomore made two free throws, cutting the lead to 55-53 with 21.6 seconds to play.
Daniels then made two on both opportunities, sandwiched around Fouch's 3-pointer that cut the lead to one, giving VCU its first CAA title since 2009.
VCU led by 16 at halftime, just as it had against George Mason in the semifinals, and saw the lead cut to six.
Drexel got there on a 3-pointer and then two free throws by Lee, the latter with 9:06 to go capping a 14-5 run, but as they had against the patriots, the Rams collected themselves.