It also pays to be a kicker, as five placekickers and one punter were given franchise tags, protecting their current teams from losing them without compensation.
The NFL's deadline for applying the tags was Monday afternoon, and a late flurry saw 10 players added to the list. In all, 21 players were tagged.
Only Brees, the 2011 AP Offensive Player of the Year, was made an exclusive franchise player, meaning he is not free to sign with another team. The Saints will continue negotiations on a long-term contract for the record-setting quarterback.
But Brees is in line to earn well over the $14.4 million base salary for a non-exclusive tag because his 2012 salary will be based on the average of the five highest-paid players at the position as of April 20. For players given the non-exclusive tag, the new salary is based on the five highest-paid players at their position in 2011.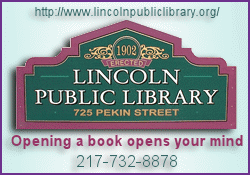 Naturally, the average salary for quarterbacks increases every year.
The other 20 players could move to new teams, but compensation would be two first-round draft choices.
All-Pro receiver Welker was tagged by New England and Bowe by Kansas City. Welker, who led the league with 122 receptions, and Bowe will earn about $9.5 million in 2012 if they don't reach new, longer deals with their teams.
"Wes Welker is a remarkable football player for our team and has been a vital component to our offense and special teams since we traded for him in 2007," the Patriots said in a statement. "Utilizing the franchise designation allows both sides more time to try to reach an agreement, which is the goal. Wes remains a contractual priority and we are hopeful that he will remain a Patriot for years to come."
Also tagged Monday were Titans safety Michael Griffin, Cowboys linebacker Anthony Spencer, Lions defensive end Cliff Avril, Colts defensive end Robert Mathis, and several kickers: Giants punter Steve Weatherford, Denver placekicker Matt Prater, Tampa Bay placekicker Connor Barth, and Jacksonville placekicker Josh Scobee.