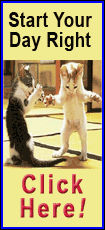 The 49-year-old Inupiat musher from northwest Alaska has become an icon of sorts for Alaska Native youth, and he said he couldn't retire because so many people are counting on him.
"Seems to be a lot of excitement around the state from the win we had last time," the soft-spoken Kotzebue musher said prior to the race.
The 40th running of the Iditarod started Sunday for 66 mushers and their dog teams. The goal is to be the first to reach the old gold rush town of Nome, with the winner expected sometime early next week.
A grandson of race co-founder Joe Redington, Ray Redington Jr., was among the leaders Monday night. He and Hugh Neff, who won the 1,000-mile Yukon Quest International Sled Dog Race last month, were among the first mushers into the Rohn checkpoint, about 263 miles into the race. Bunched with them was four-time champion Lance Mackey. Ally Zirkle was the first musher out of Rohn after a stop of just nine minutes.
Baker, who has 12 top 10 Iditarod finishes, had also reached Rohn by Monday night, according to GPS tracking on the Iditarod website.
After Baker spent time in the winner's circle last year with his lead dogs, Snickers and Velvet, he went to the Nome convention center to speak with fans.
After spending more than eight days on the trail, he was tired, bleary eyed and barely able to stay awake.
He said at the time he's more affected than others by sleep deprivation on the trail, and couldn't commit to running another Iditarod.
But once he caught up on sleep, he said he looked around and saw all the people counting on him to run again, from family to friends to the extended Alaska Native community.
"It would kind of be quitting people" if he didn't race, he said.
"Throughout the years, from the first time John Baker entered the Iditarod race, our entire region was there to support him, pray for him, encourage him, and then of course, for the 2011 championship, we were just doubly overjoyed; very emotional victory for so many of us," said Marie N. Greene, president and CEO of NANA Region Corp., a regional Alaska Native corporation.
When he isn't training for the race, Baker spends his time traveling to Alaska villages and giving Native children a message: Work hard, follow your dreams, and you can do it.