Zion team photo: (front, from left) Anna Sielaff, Hailie Williams, Danielle Burgrabe, Gabbie Cox and Brooklyn Hermes; (back) head coach Todd Koehler, Lexie Groves, Lizzie Ford, Anna Walters, Rachel Lockenour and assistant coach Bob Cox.

Zion's Lady Eagles take 4th at state tournament

Send a link to a friend

[March 06, 2012] The Zion Lutheran School Lady Eagles eighth-grade basketball team won fourth place in the Lutheran Sports Association state tournament over the weekend in Chicago.
In their first game of the state tournament, Zion defeated Mount Prospect-St. Paul Lutheran by a score of 33-31. Lexie Groves with 12 points and Anna Sielaff with 11 points were the leading scorers for the Eagles. Also scoring were Hailie Williams with four points, and Brooklyn Hermes, Rachel Lockenour and Anna Walters, each with two points.

Zion won Saturday morning's game with Yorkville-Cross Lutheran by a score of 39-28. Hailie Williams was on fire for the Eagles as she scored 27 points, including three 3-pointers. Other scorers were Groves with six, Hermes with four and Sielaff with two.

In the semifinal game, Zion lost by just two points to Morton-Bethel Lutheran, by the score of 28-26. Groves with 11 and Williams with 10 led ZLS in scoring. Also contributing points for the Eagles were Sielaff with three and Elizabeth Ford with two. Groves was injured early in the second half and was unable to participate for the remainder of the tournament. She was later treated at a local hospital and diagnosed with a concussion.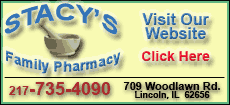 Zion faced Lombard-St. John Lutheran in the third- and fourth-place game, losing 41-25. Williams led the Eagles with 14 points, including three more 3s. Rounding out the scoring for Zion were Lockenour and Ford with four each, Hermes with two, and Sielaff with one.
ZLS team members at the state tournament were Anna Sielaff, Hailie Williams, Danielle Burgrabe, Gabbie Cox, Brooklyn Hermes, Lexie Groves, Lizzie Ford, Anna Walters and Rachel Lockenour.
Todd Koehler and Bob Cox coached the Lady Eagles.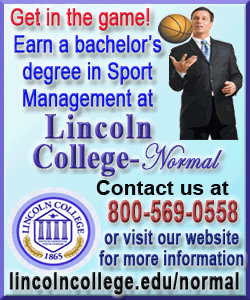 Zion Lutheran finished their season with a 25-7 record.
Lexie Groves and Hailie Williams were chosen for the all-tournament team at the state tournament.
Additional information can be found at http://luthsports.org/.
The team was welcomed back to Lincoln Sunday evening by a caravan of supporters, including an escort by fire trucks, police cars and a lengthy procession of fans as they paraded around the downtown square on their way to Zion Lutheran School for a celebration rally.
Head coach Koehler made these remarks at the rally: "The girls have played their hearts out since August. They have worked extremely hard and made a tremendous commitment throughout these months to reach this level of success. We are all very proud of each of them. I would like to thank the girls, their families and everyone who has supported our team."
[Text from file received from Zion Lutheran School, Lincoln]