Investigators remove $33,000 in synthetic drugs from store shelves in Mason, Fulton counties

Send a link to a friend
[March 08, 2012] SPRINGFIELD -- As Illinois House members were acting on House Bill 5233 to help combat synthetic drug use, investigators from the state attorney general's office and law enforcement agencies in Mason and Fulton counties conducted the latest "Operation Smoke Out," in which 1,921 packages of synthetics worth a street value of $33,743.95 were relinquished from the following retail establishments:
Smokers Paradise, 631 N. Main St., Canton, and Shandi's, 35 East Side Square, Canton --764 packages valued at $13,882.44

Happy Hour Liquors, 324 W. Dearborn, Havana -- 926 packages valued at $13,890

The Brick Tavern, 202 S. Oak St., Bath -- 10 packages valued at $150

Farmington Gas, 600 E. Fort St., Farmington -- 221 packages valued at $5,821.51
Chief Don Taylor of the Canton police noted that Tuesday's operation occurred the same day the city council is scheduled to adopt an ordinance that specifically bans the sale and possession of synthetic drugs.
"We appreciate the cooperation, guidance and information sharing as we approach this new law enforcement situation," said Chief Kevin Noble of the Havana police.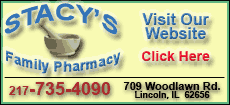 Mason County Sheriff Wayne Youell concurred, while Chief Fred Winterroth of the Farmington police said he was especially pleased with the results of the visit to his city.
"It was the only retailer not previously checked, and we were able to remove the synthetic drugs from their shelves," Winterroth said.
Since Operation Smoke Out was launched in December 2011, 8,305 packages of synthetic drugs and bath salts with a street value of $158,938 have been relinquished.
The store sweeps are part of Attorney General Lisa Madigan's ongoing effort to address the growing use of synthetic drugs, particularly among teens and young adults.
Poison control centers across the country have reported a dramatic increase in calls about synthetic marijuana and "bath salts," another type of synthetic drug that contains chemical compounds that mimic the effects of cocaine or methamphetamine. In 2010, poison control centers nationwide received 2,915 calls related to synthetic marijuana use. That figured jumped to 6,890 calls in 2011. Reports of bath salts were made 303 times to poison control centers in 2010. A year later, the centers received 6,072 calls about bath salts.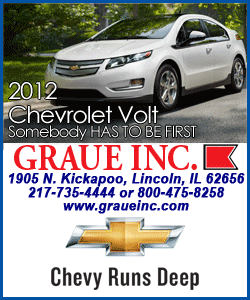 State governments, including Illinois, initially responded to the rise of synthetic drug use by passing laws that banned specific formulas of synthetic marijuana and bath salts. Drugmakers attempted to sidestep these laws by replacing the banned chemicals with new formulas. A new Illinois law that went into effect on Jan.1, 2012, takes a broader approach and bans all chemicals that are structural derivatives of the previously banned chemicals.
Prior to that law going into effect, the Illinois attorney general hosted the first-ever statewide emergency summit in Springfield in November 2011 to help increase awareness of synthetic drugs with state, county and local law enforcement officers as well as educators, health care professionals and parents.
[Text from file received from the office of Illinois Attorney General Lisa Madigan]