Thompson Lake science lecture at Dickson Mounds

Send a link to a friend
[March 09, 2012] LEWISTOWN -- The next Emiquon Partnership monthly science lecture will be on Sunday at 2 p.m. in the auditorium at Dickson Mounds Museum. "The Fishes of Thompson Lake" will be presented by T.D. VanMiddlesworth, aquatic biologist at the Illinois Natural History Survey's Illinois River Biological Station in Havana.
Historically, Thompson Lake was considered one of the most important fisheries of the Illinois River. From 1924-2006, the area was drained and put into agricultural production.
The Nature Conservancy purchased the property in 2000 and began restoration of Thompson Lake in 2007. Native fishes such as largemouth bass (Micropterus salmoides), bluegill (Lepomis macrochirus), and black crappie (Pomoxis nigromaculatus) were then stocked, based on records of what used to be there.
People attending the talk on Sunday will learn about fish community monitoring and the current status of native sport fishes as well as a variety of other native and non-native fishes that are important to restoration ecology at Thompson Lake.
The purpose of the science lectures is to give citizens an opportunity to learn more about this central Illinois River environment. The series will draw on the expertise of a variety of scientists to talk about topics in geology; the Perseid meteor shower; plant and animal behavior ranging from mushrooms to bird migration to the whitetail deer rut; and human history on subjects such as global climate warming and man's use of the landscape through time. Topics suggested by the audience will also be welcomed.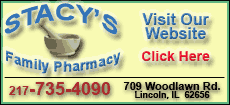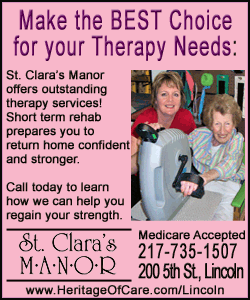 The Emiquon Partnership is a consortium of Dickson Mounds Museum, The Nature Conservancy, the U.S. Fish and Wildlife Service, and University of Illinois Springfield. These organizations have joined in efforts to restore wetland habitats along this stretch of the Illinois River, to understand how wetlands work, and to enrich the public's knowledge and understanding about their natural world.
The lecture series is free and open to the public.
The Illinois State Museum branch at Dickson Mounds is located between Lewistown and Havana, off Illinois Routes 78 and 97. The museum is open free to the public from 8:30 a.m. to 5 p.m. every day. Tours and special programs are available for groups with reservations.
For more information, call 309-547-3721 or TTY 217-782-9175, or visit the museum's website at www.museum.state.il.us/ismsites/dickson/ or www.ExperienceDicksonMounds.com. Also check out weekly updates on Facebook at "Illinois State Museum – Dickson Mounds."
[Text from file received from Dickson Mounds Museum]