One person who knows the importance of understanding the risks for type 2 diabetes is Gary Deckman. Deckman was the runner-up on the first season of NBC's "The Biggest Loser," a reality weight-loss show. Before the show started, Deckman was undergoing the required health screenings when he was diagnosed with prediabetes. As many as 79 million American adults currently have prediabetes -- which puts them at high risk for developing type 2 diabetes.

For many people, a diagnosis of type 2 diabetes may come seven to 10 years after the onset of the disease, giving time for deadly complications to develop. These complications include heart disease, blindness, kidney disease, stroke, amputation and death.

Do you or someone you love have any of the following symptoms?
Excessive thirst

Unexplained weight loss

Frequent need to urinate

Increased hunger

Blurred vision
These symptoms -- and others -- frequently occur for people with high blood glucose. Contact your health care provider to determine if these symptoms are an indicator of diabetes.
Deckman's prediabetes diagnosis was a wake-up call. The show jump-started his weight loss and healthy eating and he has remained diabetes-free since, although it's not always easy. Deckman, who has spoken at the American Diabetes Association's Diabetes EXPOs and Tour de Cure cycling events, says eating right and staying active is still a day-to-day challenge.
"It's truly a lifestyle change. There is no magic pill to keep weight off and I have to choose to be healthy every day. But, if you commit to yourself, make a plan and act on that plan, you can succeed."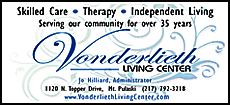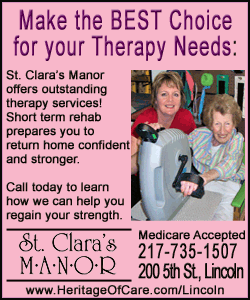 Studies have shown that type 2 diabetes can be prevented, or delayed, by losing 7 percent (such as 15 pounds if you weigh 200) of body weight through regular physical activity (30 minutes a day, five days a week) and healthy eating.
March 27, 2012, is American Diabetes Association Alert Day which is a one-day "wake-up call" asking the American public to "Take It. Share It." by taking the Diabetes Risk Test to find out if they are at risk for developing type 2 diabetes and share it with their loved ones. This year there is a new Diabetes Risk Test that asks users to answer simple questions about weight, age, family history and other potential risks for prediabetes or type 2 diabetes. Preventative tips are provided for everyone who takes the test, including encouraging those at high risk to talk with their health care provider.
Everyone should be aware of the risks for type 2 diabetes. People who are overweight, not active and over the age of 45 should consider themselves at risk for the disease.
For more information and to take the free Diabetes Risk Test (English or Spanish) visit the American Diabetes Association on Facebook, stopdiabetes.com or by calling 1-800-DIABETES (1-800-342-2383).
For every Diabetes Risk Test taken, Boar's Head, manufacturer of premium deli meats and cheeses, will donate $5 to the American Diabetes Association starting March 27 through April 27, up to $50,000. American Diabetes Association Alert Day is supported in part by Janssen Pharmaceuticals.
[Copy of article from ARAcontent]