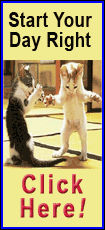 The program, Advancing Standards of Care for People with Schizophrenia, was spearheaded by the National Council for Community Behavioral Healthcare, also known as the National Council.

Mental Health Centers of Central Illinois, which has served central Illinois for 65 years, had 42 individuals participate in the program. Since more than 5.5 percent of those served at MHCCI, or nearly 250 individuals each year, are diagnosed with schizophrenia or schizoaffective disorder, this makes the pilot program a particularly valuable endeavor.

"We are all adapting to health care system changes that recognize the value of care over volume of care," said Jan Gambach, president of MHCCI and system administrator of behavioral health for Memorial Health System. "This program provided both effective tools for those we serve and a way to demonstrate improvements in care."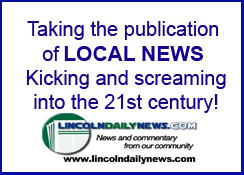 The program revolved around two evidence-based tools: a group curriculum, which helps adults better understand and self-manage their mental health condition; and a functional assessment tool, which tracks a person's ability to independently carry out everyday tasks, including nutrition and money management. The tools encourage participants to take control of their mental illness, discuss it with others and monitor progress. Participants said they found this helpful in addressing the misconceptions others may have about them.
According to 24-year-old Demetrius Kremitzki, who participated in the program at MHCCI, it helped him learn more about symptoms from his illness, set new goals for his future and develop action steps to accomplish them.
"They helped me get access to more information. I am learning about schizophrenia, the illness itself, and how the medicine works for me," Kremitzki said. "The group is helping me recover and become part of the community."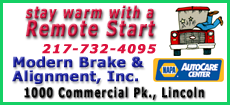 Gambach also believes that the program's success has potential to leave a positive effect on Springfield and other communities throughout central Illinois.
"This program is showing how people with schizophrenia can become more independent and productive in their daily functioning," she explained. "That makes them better prepared to manage their mental and physical health, and helps reduce the amount of time they might otherwise spend in emergency care. It also potentially represents progress in confronting the lack of understanding of schizophrenia faced by people with the mental illness. That's a true step forward, not only for our clients and the professionals who care for them, but also the community as a whole."
Key results:
The 10 pilot sites started with a total of 568 clients in December 2010.

The average age of participants was 45.7 years, many of whom had already been in treatment for years.

20 percent of participants scored an "inability to function in all areas" on the pre-interventional functional assessment.

50 percent of participants scored "major impairment" in at least five critical areas of functioning in daily activities.

The average cumulative functional score from all participants rose from an initial 37.76 to 41.07 over the course of six months.

Overall, there was a statistically significant gain in three sub-scales: communications, interaction with one's social network and coping skills.

There was an overall attrition rate of 48 percent, consistent with community-based treatment protocols.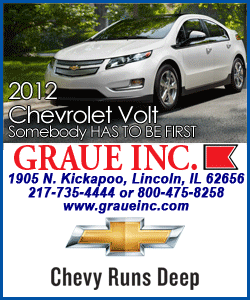 A list of pilot sites in the Advancing Standards of Care for People with Schizophrenia program and the outcomes report are available on the National Council website.
Funding for the Advancing Standards of Care pilot program was made possible through a grant from Sunovion Pharmaceuticals Inc.
___
Mental Health Centers of Central Illinois, a Memorial Health System affiliate, is a private, not-for-profit organization that has provided high-quality, comprehensive behavioral health and rehabilitation services throughout central Illinois for more than 65 years. MHCCI offers individualized psychiatric and therapeutic services for serious life problems and the persistent mental or emotional disorders of children, adolescents and adults. Learn more at www.mhcci.org.
Schizophrenia is a brain disorder that can impair a person's ability to think clearly and relate to others. People with schizophrenia may become withdrawn or have difficulty in everyday situations. Schizophrenia typically develops in adolescence or early adulthood, although it may occur later in life. Schizophrenia varies in severity, can be treated, and recovery is possible.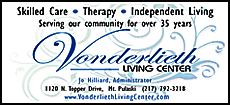 The National Council is a not-for-profit, 501(c)(3) association of 1,950 community health care organizations that provide treatment and rehabilitation for mental illnesses and addiction disorders to nearly 6 million adults, children and families in communities across the country. Learn more at www.thenationalcouncil.org.
Sunovion is a leading pharmaceutical company dedicated to discovering, developing and commercializing therapeutic products that advance the science of medicine in the central nervous system and respiratory disease areas and improve the lives of patients and their families. Sunovion is an indirect, wholly-owned subsidiary of Dainippon Sumitomo Pharma Co. Ltd. More information is available at www.sunovion.com.
[Text from file received from Mental Health Centers of Central Illinois]