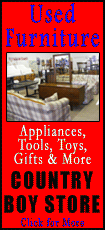 Tickets can be purchased at the door and are $5 for adults, $4 for students, and no charge for ages 3 and under.

There will also be a dinner on April 14 from 4 to 7 p.m. at the high school to raise funds for the Drama Club, which is entirely self-funded. On the menu are mostaccioli, garlic bread, salad, drink and dessert. Meal prices are $6 for an adult plate and $3 for a child's plate.

The community of Mount Pulaski and especially the high school Drama Club welcome everyone to come and enjoy their production of "Seussical the Musical, Jr." They have proven that "anything's possible."

The MPHS Drama Club began in 2002 when the senior class wanted to perform a play. Without any funds or an official club, Mrs. Koehler suggested they use a script from a literature book. They did, and with a painted cardboard backdrop, nonworking curtains, a borrowed sound system and donated furniture, the senior college prep class performed in front of approximately 100 people in the old gym at the high school. They didn't charge admission; instead they set out a donation jar. By the end of the night they had a total of $77.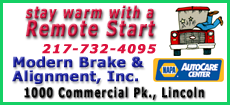 Since then, the MPHS Drama Club has performed every year, alternating a musical with a play, entertaining an audience of around 150 people per night. The list includes "Spring Break," "Rumors," "GoGo Beach," "Cactus Pass," "Burger Town," "The Highschooler's Guide to the Galaxy," "Once Upon a Mattress," "The Murder at Coppersmith Inn" and this year's production of "Seussical the Musical, Jr.," a combination of Dr. Seuss characters thrown into the story of "Horton Hears a Who."'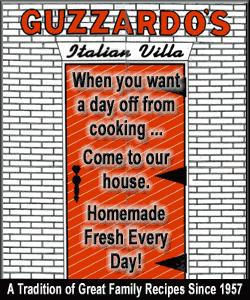 The club has also changed the location since that first textbook performance. The productions are now in the middle of the new gym, complete with five 12-foot wooden backdrops bolted together, a 4-foot tall, 4-foot wide catwalk, and a new and complete sound and light system, which is quite a feat considering the Drama Club is completely self-funded.
Ticket sales, fundraising dinners, monetary donations, generous volunteers and local sponsors have kept the MPHS Drama Club in business, and so have the students.
Mrs. Koehler, the director, and Mrs. Maske, assistant director, have approximately 30 students audition for the annual productions, and no one is ever turned away. With that many kids, things can get hectic, along with scheduling practices outside of regular school days and around the many other activities and sports that are ongoing.
The 2012 production is special, as not only is it the 100th anniversary of Mount Pulaski High School, but also the 10th anniversary of the MPHS Drama Club.
(See "Seussical" cast list.)
[Text from file received]