Woolard's story of success is one that starts out with what was thought to be a small idea. But in her words, "Doors just kept opening and kept opening."

Woolard says it all started a few years ago when she went back to college. She attended Lincoln Christian University and worked to complete her bachelor's degree.

"As I was approaching the end of this, I knew we needed to do something to pay down the student loans more aggressively, as we at the time had a son five years away from college," she explained.

"I knew I wanted to do something that I really loved, and since I already worked out five to six days a week and had a passion for fitness, I started looking into different things I could do," she continued.
About a year before she began her business, she heard about a program called Zumba Fitness and started looking into it. She felt it was something she was born to do. She loved to work out, loved to dance, and the program combined the two in a fun and interesting way.
Soon after, her husband purchased an Xbox version of Zumba for Woolard. She began working out to it in the family basement and found she really did love it.
The enjoyment she felt in the program led her to take it a step further, and she started taking instructor training on the program early in 2011.
In March of that year, she opened her first Zumba classroom at the Emden Community House. Woolard said she really didn't know what to expect on that first night, so it came as a thrilling surprise for her when 37 people showed up for the first class.
Woolard stressed that in planning the initial class, she had a lot of help from local DJ Holly Payne-More of Emden.
Woolard explained: "The Community House is a wonderful setup, as I am able to perform on the stage and the participants have a nice-sized gym floor for all of their moves. But there's no built-in sound system, so thankfully, before I started my first class, Holly had agreed to be the official DJ of my Zumba Fitness program.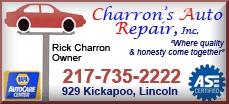 "She was just so excited that this was being brought to Emden, as many were interested in it in the Hartsburg-Emden area, as well as the surrounding areas of San Jose, Delavan and even Mason City."
During her initial research into starting Total Fitness by Janell, Woolard said she conducted an online survey of sorts through her Facebook page. She had friends on her page from both the Hartsburg-Emden area and the Lincoln area. Both groups told her they would like to see the classes conducted in their towns.
With one success behind her, Woolard decided to start a second set of classes in Lincoln, and again the response was amazing to her.
It wasn't long before yet another community sought out Woolard. She was contacted by a group from Atlanta and asked to also come there with her classes. With classes going on two nights a week in each of her two locations, Woolard knew this was not a job she could do alone.
Woolard explained that during this time, she had a few close supporters who were always there cheering her on and offering encouragement for the work she was doing. She soon began calling them her "board of directors." She talked to that group about the request to open a class in Atlanta, and they all supported the decision.
But still, she knew she would need help. She thought about former Logan County Fair Queen Bethany Rea. Rea is young, active and a dedicated student at LCU. Woolard turned to her board of directors group and asked their opinion, and all agreed, if Rea was interested, she would be a good choice to lead the classes at Atlanta.
In February, Woolard sent Rea to certification training in St. Louis. On Feb. 7, she had her first class at the Atlanta Elementary School with 48 participants.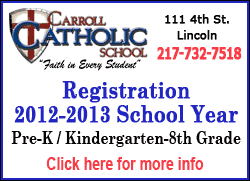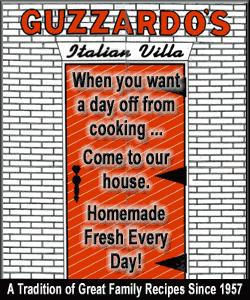 Throughout this process Woolard said doors just kept opening for her to take on new responsibilities and try new things, all revolving around physical fitness.
She became an adjunct physical education instructor for Lincoln Christian University.
In December 2011 she became a licensed personal fitness trainer through the Aerobics and Fitness Association of America, and shortly after that, signed with the Lincoln Park District as a fitness instructor and personal trainer.
Since being at the park district "Fit Zone," she has also launched the area's first Zumba Gold class, a low-impact form of Zumba for the older participant.
Last Wednesday evening, Woolard hosted a special Zumba event at the Laughlin Center with approximately 125 people attending.
The evening included giveaways and door prizes provided by several local vendors. In addition, a drive for food was conducted to benefit the Lincoln/Logan Food Pantry. Anyone who brought in a bag of nonperishable food had a chance to win a grand prize of six months of free Zumba classes. Over 50 bags completely full of items were donated.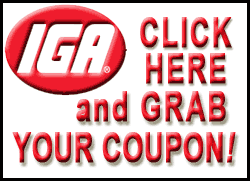 Over the past year, Woolard said, there has been an accumulated loss of over 600 pounds among the members of all the classes.
Woolard said she wanted to do something special to reward the class members for their hard work and sacrifice, and again another door opened.
"A client of mine, Alicia Mayberry of Atlanta was able to assist in bringing Jerry Lisenby, a successful participant of season 4 of the 'Biggest Loser,' to come and speak to the participants. His presentation gave my regulars more encouragement and inspiration, and the newcomers new information to help them with their fitness goals and their lifestyle changes, as well as the will make to achieve those goals," Woolard said
Woolard also said she wanted the celebration to be about family and was pleased to see entire families show up Wednesday night.
"It was great to see husbands, wives and children -- all dancing to the great Latin beats. They were having fun while doing something incredibly great for their cardiovascular health," she said.
Woolard said she even had a three-generation trio of a grandmother, mother and her two daughters.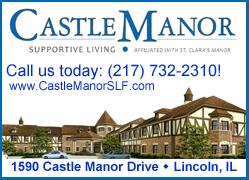 Speaking about her year, Woolard said: "No one could have prepared me for the huge success that came in the very first week of being in business, and it has been an incredible experience ever since. What was just supposed to be a simple thing to do for some extra money for my student loans has turned out to be an incredible career in the fitness industry. I found a niche that I didn't know was mine."
Woolard said the program is still growing and she sees a bright future ahead for the Zumba program. She also was excited to share that recently the Lincoln College softball coaches brought their entire softball team to the Emden class for a fun night out of cardio exercise.
Woolard feels she has really been blessed with the success she has had and that she has also been blessed to have some terrific people behind her. She said the help she received from Payne-Moore and her little board of directors has been invaluable to her, and she is very appreciative of all they have done to support and encourage her.
To learn more about Zumba and Total Fitness by Janell, visit www.zumba.com. Woolard is also available via email at janell.zumba@gmail.com or by phone at 217-737-2888.
[LDN]