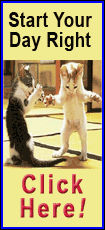 And what ensued over the next 10 games was nothing short of awful -- Illinois lost nine of those 10, and the reality of change was becoming more and more inevitable with each loss. It's hard to pinpoint the low point of this run: Was it the blowout loss at Nebraska? Was it the postgame press conference after Purdue? The three home losses down the stretch? The joy felt by so many after Brandon Paul's 43-point explosion against Ohio State in mid-January was nowhere to be found. And Thursday and Friday were both days that will not soon be forgotten.

I want to do a couple of things this morning as we begin to stroll into this interim period for Illini hoops. First, I want to pay tribute to Bruce Weber and his nine years in Champaign-Urbana. And second, I want to look to the future and offer some opinions about what lies ahead for Illini nation.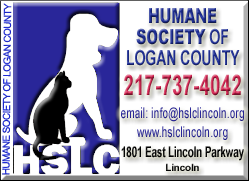 The Bruce Weber era
I've been amazed and saddened by the amount of hate and vitriol being directed at coach Bruce Weber. The message boards are full of hate that is usually reserved for serial killers and enemies of the state. After Tom Izzo used part of his postgame press conference to defend Weber and question the decision to fire his friend, many Illini fans have now turned on Izzo. "How dare someone say such positive things about Bruce Weber" is the essence of their comments. At church on Sunday morning, smiles were all around when the topic of the Weber firing was raised. And while I believe this decision had to be made, I just don't get the hate.
Consider for a moment the following:
In 2004, Bruce Weber led Illinois to their first outright Big Ten title in 52 years, a statistic that still is hard to comprehend.

Weber was at the helm as Illinois made their only appearance in a national title game during the magical season of 2005. Illini fans will never forget wins that year against Wake Forest, at Wisconsin, at Michigan State and the Elite Eight comeback against Arizona.

Weber has always done things the right way -- he's as clean as it gets. I realize many of the haters could care less about this -- but it matters.

Weber did an incredible job helping former Illini reconnect with the U of I. Again, I know many say "who cares," but I can promise you this point of emphasis will not soon be forgotten.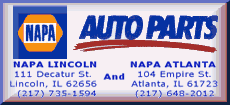 Weber became a model for community involvement and fundraising for cancer research.

Weber emphasized education -- and that didn't always play well with each and every student-athlete.

Weber embraced the university community and offered regular support for the other coaches and their teams.
So, you may wonder, what is the point of all of this? Am I saying Weber should NOT have been let go? No, this divorce had become inevitable. I started hearing rumblings back in the summer (prior to the hiring of A.D. Mike Thomas) that change was coming to the two revenue sports at Illinois -- a mandate from the highest levels of leadership at the university. And even in late November, prior to the wins over Gonzaga and Ohio State, key alums were convinced Weber had to win big this season to save his job. No, it was pretty clear Bruce Weber would no longer be at Illinois.
But here is what I am saying: Can we take time and appreciate the many positives Bruce Weber's nine years brought to Illinois? Can we thank a good man for nine good years of service to the school we cheer for? Can we just stop already with the hate?
Maybe I'm too close to the situation, but I will miss Bruce Weber. I'll miss seeing his wife, Megan, at the games and exchanging pleasantries. I love the fact his daughters LOVE Illinois basketball.
And this isn't and shouldn't be life and death. This is basketball. Too many Illini fans have lost perspective, and it really speaks poorly of the state of college athletics. If it is your opinion he needed to go, please be happy Weber is no longer the coach of your team. Let's just do it with class and appreciation.
It's the end of an era. Thanks, Bruce Weber, for being a man of integrity. Thanks, Bruce Weber, for helping Illinois achieve what had not taken place for five decades (outright Big Ten title) -- or forever (NCAA title game appearance). And thanks for saying what you mean, and meaning what you say. I for one will miss your open and honest outlook and approach. And my guess is you will find success in the years to come -- probably sooner than later.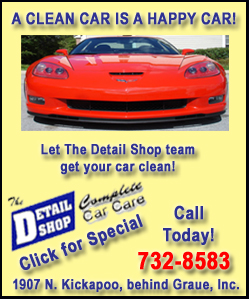 Now what?
Mike Thomas is on the spot. I would not want his job over the next 12-18 months. Not only does he need to find $7.1 million in buyout money for Ron Zook, Jolette Law and Bruce Weber over the next three years, he needs to hire a men's basketball coach who will be significantly better than Weber, and someone our fickle fan base will embrace. And he also needs to begin bringing in up to $150 million to begin the renovation of the Assembly Hall.
Thomas' hiring of football coach Tim Beckman was underwhelming in many circles and even led two members of the board of trustees to vote no on the hire solely because Beckman was not an African-American (their words, not mine). Thomas works at a university where the president seems in a battle with the UIUC chancellor, and a couple hundred faculty members would like to see Hogan leave. Does Mike Thomas need to hit a home run? You better believe it.
Most experts believe VCU coach Shaka Smart will be Thomas' first choice. Thomas and Smart worked together for a time at Akron University, and the 33-year-old coach has VCU experiencing success in ways never seen before -- a Final Four appearance last season and a return trip to the Big Dance this year. My guess is Smart says thanks, but no thanks, and holds out for a job like UCLA or possibly Kentucky should John Calipari return to the NBA later this spring (as many feel will happen). I really hope Shaka Smart comes to Illinois -- I think he is the real deal, Lucille. Just don't see it happening.
Alabama's Anthony Grant and South Florida's Stan Heath are being thrown around as Thomas targets as well, and former Chicago Bull Reggie Theus (who coached at New Mexico State and in the NBA for a time) seems to be getting a look as well. Flying Illini legend Steve Bardo went on the record saying a Theus hire would be a real positive for Illinois. Personally, I'm not excited about Grant, Heath or Theus, but time will tell if any of this speculation has any truth to it whatsoever.
One name being thrown around in the media room at Indy that no one has written about is Mike Brey of Notre Dame. A disciple of Duke coach Mike Krzyewski, Brey has steadied the Fighting Irish and won many games in the very difficult Big East Conference. When I first heard this name, my initial reaction was thanks, but no thanks. However, this hire would feel a lot like the Lon Kruger hire in 1996, and Brey might be a sleeper for Thomas.
There are 15 to 20 other names being speculated about out there, from Stanford's Johnny Dawkins to Washington's Lorenzo Romar to Butler's Brad Stevens (I was told this weekend there is ZERO chance Stevens leaves Butler for Illinois) to Cincinnati's Mick Cronin (Mike Thomas hired him at Cincinnati).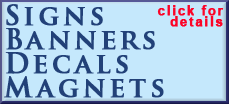 Who will the next coach be at Illinois? I have no idea -- and neither does anyone else, except Mike Thomas.
Time will tell the story if this change proves to be a positive move, or if we are getting ready to experience what Iowa and Michigan and Missouri did when parting company with longtime coaches, only to long for the "good old days" within a couple of years. Heck, Iowa STILL hasn't recovered from pushing Dr. Tom Davis out, and they are already on their third coach during the post-Davis era.
My guess is three things are just about assured: First, Illinois will hire a young coach (45 or younger is my guess) who will hopefully resonate with the passionate Illini fan base. Second, Illinois will hire an African-American coach to lead their men's basketball program. I've heard this mandate is real and the board of trustees will not approve another Tim Beckman-type hire. And this would be a positive move for the University of Illinois -- hiring a minority to lead the men's basketball team for the first time in its history. And third and finally, at some point in the next couple of years, you will have Illini fans complaining about this coach in one way or another. After all, this is Illini basketball we are talking about.
[By GREG TAYLOR]