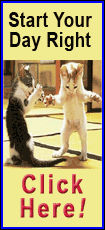 "Being a newcomer to raising goats, I was not prepared for what happened two weeks ago -- on the 29th of February," Ransom said. "One of the Kiko goats (Bernadette) that we had bred to our Boer buck was very close to kidding, and because I had already lost three kids in the previous two weeks, I was determined to be extra vigilant."

Ransom observed that Bernadette did not resist going into a quiet pen at the end of the day. At 8:30 p.m., Gillette checked on her, and it was "obvious things were moving right along." Ransom then called her partner to warn him it could be a long night. As she returned to the pen, Bernadette was already carefully cleaning a newborn kid.

"Just as I thought things were timing out in a good sequence, out popped a second kid," Ransom said. "I scooped up the first kid to finish drying it, so that she would pay attention to the second, and before I could leave the pen, she started to lie down right on top of the second kid. I grabbed it out from under her, and the minute she was down, a third kid arrived.

"With each new kid's arrival, I called Brett. After the third kid, I told him he'd better come help."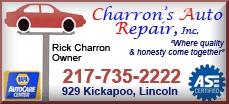 As Ransom summarized, "they were all in such quick succession, I was happy to have been there to make sure all three were able to breathe and stayed warm until she could finish cleaning them up."
By 10:30 pm, all was well -- all three had gotten a good drink of the very critical colostrum-infused milk, and it was time to rest.
Two weeks later, Bernadette and her incredibly cute kids are nibbling hay, sharing turns nursing and doing well.
Monday was their first day outside with mom, and it sure felt like spring was on its way. The two doelings and their buckling brother scampered about, jumping through the air with much delight and racket, exploring everywhere they could throughout their large pen. And yes, they frequently grabbed on to one of their mother's teats during their play.
When it was time to come back inside, they acted like the little kids they are and had to be carried back into the confines of their barn.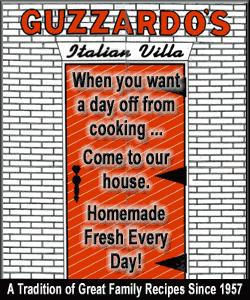 While twins are common among sheep and goats, triplets are not so frequent. These three little kids are almost identical in size and, while you ask, why is that so unusual?
A mother goat has only two teats to feed them, so frequently one of the little ones becomes the "runt" of the litter.
However, as Ransom tells us, "this mom knows what she is doing because her babies are all about the same size, frisky with bright coats."
Ransom's interest in raising cattle, and now goats, may be genetic, as her great-great-grandfather John Dean Gillett was well-known for his prize-winning Shorthorn beef in the 1870s.
Ransom says he would probably laugh at her production rate, as he annually shipped 1,500 head of steers and 2,000 hogs to market from Elkhart. Her numbers are less than one-tenth that amount, but you have to start somewhere, she says.
Ransom has seen several sets of kid twins born in the last few months, and on Monday was awaiting another twin to join its new brother born early in the afternoon. But the mother, Nilli Vanilly, did not have another to offer despite everyone's eager anticipation.
Goat's milk, cheese and meat are found to be lower in fat and more beneficial to a healthy lifestyle, so goat products are becoming a healthy alternative to beef and to cow's milk and cheese.
Ransom says they will have goats and steers for sale later this year.
[Text from file submitted by Phil and Gini Bertoni and Gillette Ransom]