'Fix a Leak Week'
Save water: Find and repair plumbing leaks

Send a link to a friend
[March 13, 2012] BELLEVILLE -- Because minor water leaks account for more than a trillion gallons of water wasted each year in U.S. homes, the Environmental Protection Agency's WaterSense program has declared March 12-18 as "Fix a Leak Week" to remind Americans to check household plumbing fixtures and irrigation systems for leaks.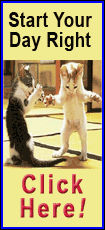 "Leaks can account for an average of 10,000 gallons of water wasted in the home every year, or enough to fill a backyard swimming pool," said Karla Olson Teasley, president of Illinois American Water. "By raising awareness in our partnership with the EPA WaterSense program, water conservation not only saves our customers money, but it also helps to preserve the environment and meet future water needs."

To help consumers across the country save water, the WaterSense program promotes ways to identify and repair dripping faucets, running toilets and leaky showerheads. In most cases, fixture replacement parts can be installed by do-it-yourselfers and pay for themselves in no time.

Illinois American Water recommends the following tips to help save water lost by leaks:
Regularly check your toilet, faucets and pipes for leaks. American Water offers leak detection kits, which are available by calling the American Water Customer Service Center at 1-800-422-2782 or through the Learning Center of the company's website, www.illinoisamwater.com. If you find a leak, have it fixed as soon as possible.

Reduce faucet leaks by checking faucet washers and gaskets for wear and replace them, or, if necessary, replace the faucet with a WaterSense-labeled model.

Tighten connections on your showerheads if drips appear when the shower is off.

Leaky toilets are most often the result of a worn toilet flapper. Replacing the rubber flapper is a quick fix that could save a home up to 200 gallons of water per day. Ask your water utility for a toilet leak detection kit, which will help you identify leaking commodes.

For a leaky garden hose, replace the nylon or rubber hose washer and ensure a tight connection to the spigot, using pipe tape and a wrench.

Check your garden and lawn irrigation system for leaks, or hire a certified WaterSense expert to check it for you.
For more information on Fix a Leak Week, visit http://www.epa.gov/watersense/
our_water/fix_a_leak.html.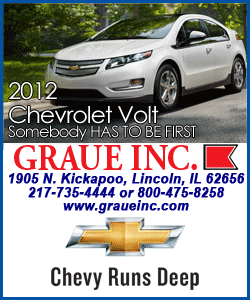 If homeowners have to replace a plumbing fixture, the EPA reminds them to look for the WaterSense label. WaterSense-labeled toilets and faucets have been independently tested and certified to save water and perform as well as or better than standard models.
WaterSense also partners with certified landscape irrigation auditors, designers, installers and maintenance professionals with water-efficiency knowledge. Visit www.epa.gov/watersense to find a WaterSense irrigation partner in your area.
WaterSense, a partnership program sponsored by the EPA, seeks to protect the future of our nation's water supply by offering people a simple way to use less water with water-efficient products, new homes and services. Since the program's inception in 2006, WaterSense has helped consumers save 125 billion gallons of water and $2 billion in water and energy bills. For more information, visit www.epa.gov/watersense.
[Text from file received from Illinois American Water]