Review by
Louella Moreland
Patricia Malachlan has given us another special story to touch our hearts, make us laugh and slow us down. Her gifted storytelling immerses the reader in the everyday life of a family who is hurting, yet has the courage to face each day with determination and humor.
Papa has left home to pursue a writing career. Mama is naturally upset, but decides to fill the emptiness in the house with four dogs and a cat.
The animals "talk" throughout the story, first to 4-year-old Elinor, then to Grandma. When William, Elinor's older brother, questions this peculiar situation, Grandma explains to William why he can't hear them: "You aren't young enough. Not old enough. Maybe not brave enough."
Eventually William finds the courage Grandma spoke of, telling his parents how he feels.
Even though Papa comes home and is eventually forgiven, it is through the animals' points of view that the reader understands all the characters' inner thoughts. The animals are the focal point to channel the healing that takes place.
What makes this story stand out from other stories with similar storylines is the simplicity with which MacLachlan tells the tale. Even with all the complexities of relationships (both animal and human), children's fears and adults' dreams, the joy of family is allowed to shine through the text. In short chapters, sentences and phrases, the author has a reader laughing out loud or feeling tears.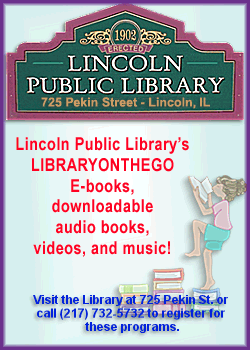 Amy June Bates' simple black-and-white illustrations give just the right touch to help the younger reader picture the personalities of the human and animal characters. One can almost feel the warmth and love as the animals and children snuggle in bed together.
Even the title, "Waiting for the Magic," can spike a reader's curiosity. What magic? Who is waiting? Why do we have to wait? As the reader comes to the end of the story, the magic has so many explanations and possibilities. Maybe, just maybe, the answer is the story itself.
If you like this book, try MacLachlan's "Edward's Eyes" as well. You will find them both at the Lincoln Public Library Youth Services Department, 725 Pekin St.
[Text from file received from Louella Moreland, Lincoln Public Library District]
(Ms. Lou's blog: lincolnpubliclibraryupdates.blogspot.com)